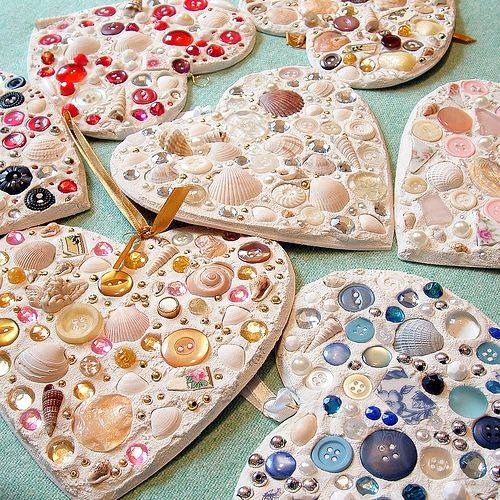 Kids love arts and crafts, as such projects can boost their creativity while getting their little hands dirty. These seashell ornaments are the perfect craft project to try with your children as you can make it a part of your summer holiday.
So, if you're planning to go to the beach this summer, make sure you ask your children to gather their favorite shells, and once you get back home the fun can start. To create the perfect ornaments, combine the shells with buttons of all sorts, small, big, shiny, and glittery, to make them pop even more.
The base for the ornaments will be a salt dough, and you can find a lot of recipes on the Internet so you can use whichever you prefer or sounds the easiest. Once the dough is ready, press the shells and the buttons in it and you will have the most beautiful shell ornament and a forever memory that you created together with your child.
Next time you go on holiday, don't forget to bring back as many shells as you can and make these ornaments your very own after-holiday ritual.