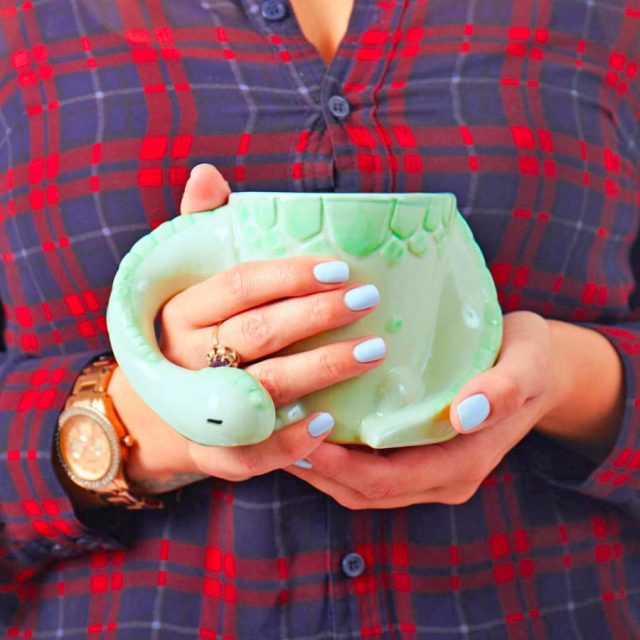 Want to enjoy your morning coffee from the cutest cup ever? Then this sleeping dinosaur mug might be a perfect choice. A great coffee mug can help us feel more jolly and energized in the morning, and even the coffee will taste better from a unique cup.
So if you're a happy collector of unique mugs, this will beautifully complete your collection and will bring a smile to your face each morning.
The cup is called the Sleeping Dino Mug, and it mimics the look of a brachiosaurus, and the dino's long neck forms the cup's handle. This cup will also be popular if you have kids, as they are going to need one cup for themselves and their hot cocoa.
The Sleeping Dino Mug is made from ceramic, and it also has a thick base to give it more stability. You can use it for all sorts of drinks, from tea to coffee, and even water if you feel like you simply cannot put it down.
You can order this cup online, this is available in the link below for only $13 so it can be a great gift idea as well.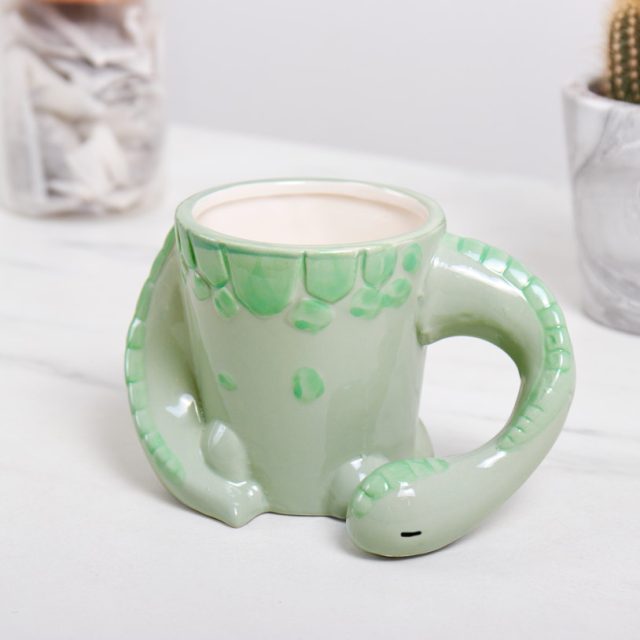 Find it HERE…