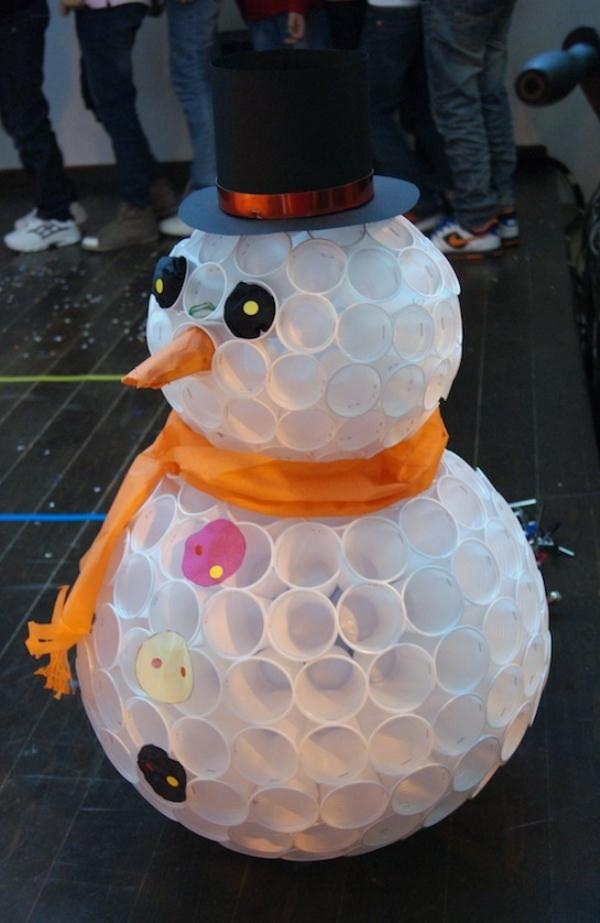 It's kind of difficult to bring a real snowman at your Christmas party without it melting in half an hour. But it's much easier to make your own! And if you use plastic cups for this, you will get a sympathy bonus from your friends; eco is the way to go. It will also be in theme with the party. So, all you need is:
• plastic cups, 2 different type of sizes
• staples
• colored paper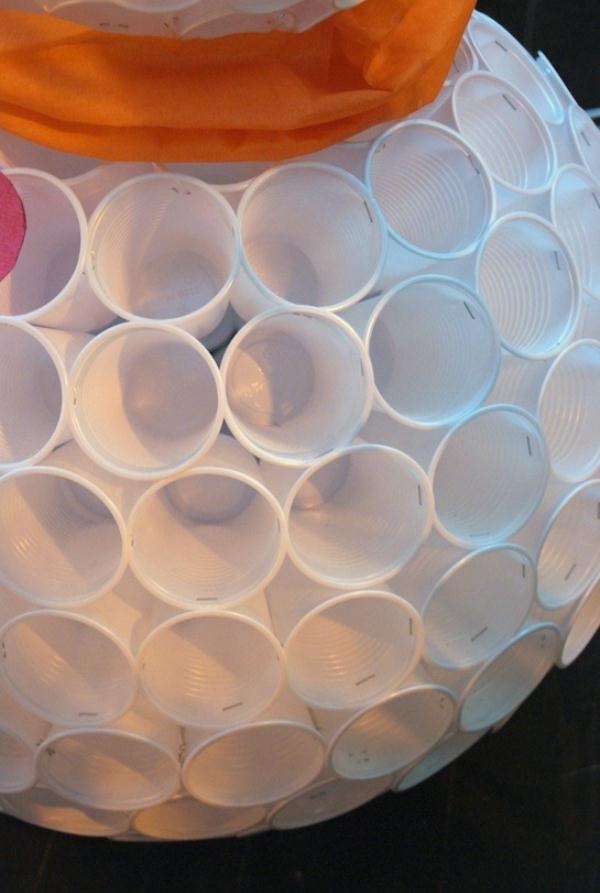 Instructions: Staple the plastic cups like shown in the images, until you get a nice ball for your snowman. Use the smaller cups for the head.  Staple the two (or three if you have 3 different types of cup sizes) together. Decorate with the colored paper. The cups can be filled to make eyes, nose and buttons. Imagine all sorts of accessories, like that neat hat in the picture. Have fun!