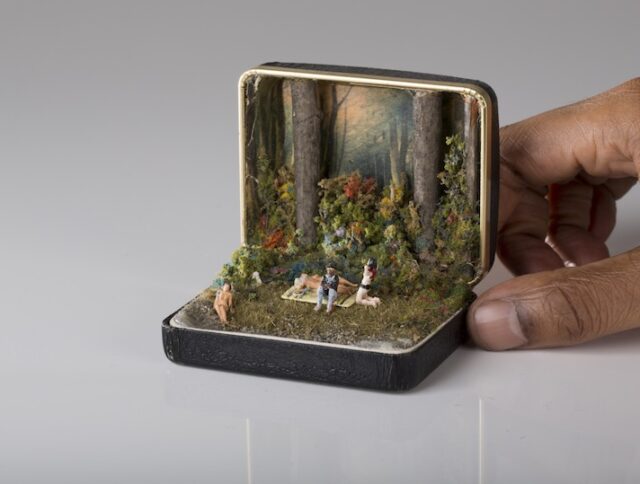 Talwst is a Toronto-based artist who created the most beautiful dioramas that tell a story. Placed inside tiny antique ring-boxes and created with great attention to detail, Talwst's dioramas are truly one of a kind.
The first creation came to life after he received an old ring box as a gift from someone in Paris, who challenged him to get creative. He created a scene with a woman in a vintage swimsuit, and this was the first piece of his series.
Talwst wants to inspire people to dream about endless possible worlds and use their imagination when opening the tiny boxes, that will transport them into fantasy worlds. Even though many of his creations feature real-life situations or present-day events, the setting in which these scenes happen gives them an antique feel. Besides being beautiful, the dioramas created by Talwst are also a social commentary, and the one that created a lot of hype on social media is a box that presents the death of Michael Brown who is being surrounded by police officers.
Make sure to follow him on his website to learn more about him and his amazing work.
).push({});