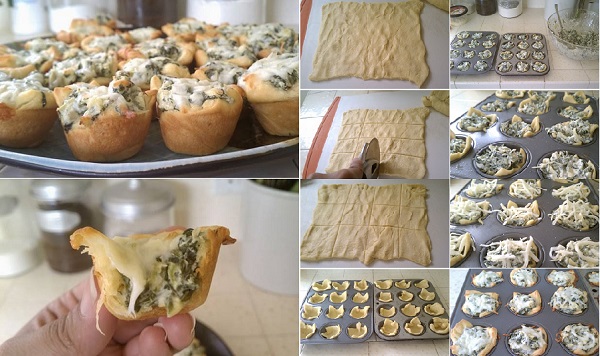 A simple yet nutritious appetizer for a festive dinner is the Spinach Artichoke Bite. Find out how you too can transform this recipe into a delicious start of a meal. Within half an hour you will be finished work on them and serving to your family and friends at the table. For this, you will need the following items:
Ingredients (yields 4 dozen bites)
1 (8 oz.) package softened cream cheese
1/4 cup mayo
1/2 cup grated parmesan or romano cheese
2 cloves garlic, peeled and minced
1 (14 oz.) can artichoke hearts, drained and chopped
1 cup frozen chopped spinach, thawed and drained
2 tubes of crescent roll dough
shredded mozzarella
Begin with preparing the tools. That implies spraying the muffin tray and preheating the oven to 375 degrees F. Then, mix all the ingredients (except the dough and Mozzarella) in a big bowl.  Find all details in the link below..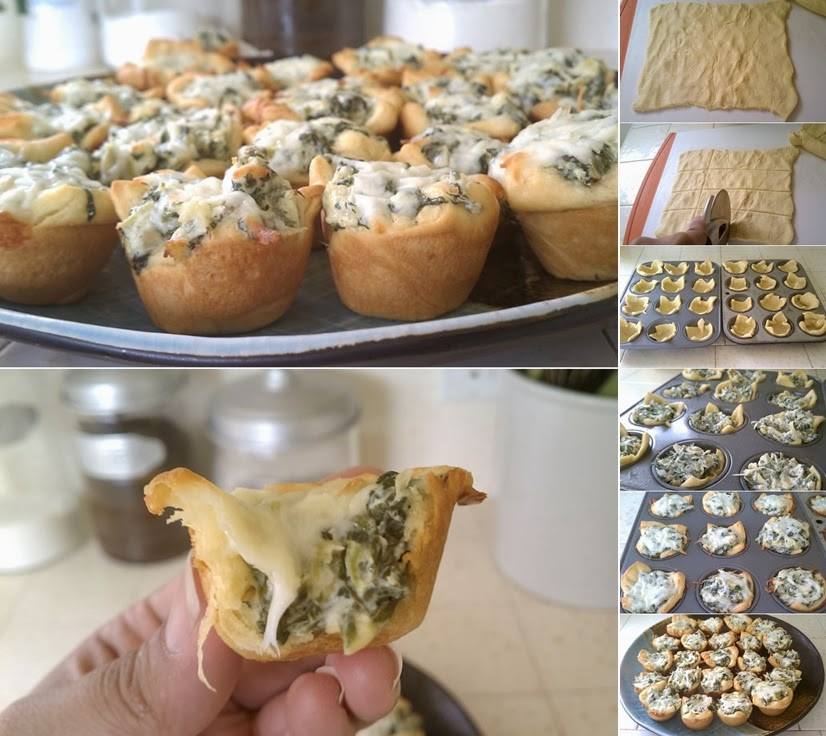 Preheat oven to 375 degrees. Spray mini muffin tins with cooking spray, set aside.
In a large bowl, add cream cheese, mayo, parmesan, garlic, artichoke hearts, spinach, & salt. Stir together until fully incorporated.