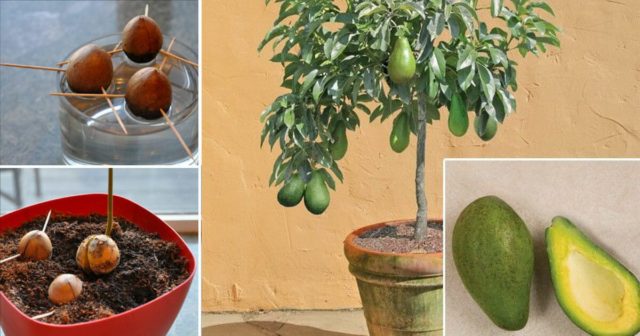 Highly flavored and nutritious, avocados signal a healthy diet, whether we're talking about guacamole or salad. If you like not having to make regular trips to the grocery for your daily supply of fresh avocados, try growing an avocado tree at home. It's surprisingly easy. In 10 easy steps, you will see how you too can get a full-grown avocado tree from a little seed, making the whole process very educational and easy to remember.
STEP 1: Without cutting the pit from the avocado, remove and wash clean of all the avocado fruit. You might find it helpful to soak the pit for a few minutes in some water. But make sure you don't remove the brown skin from the pit!
STEP 2: All avocado pits, despite not being perfect round shapes, have a top and bottom side. From the 'bottom', the future roots will grow, as for the 'top' the sprout will do the same. You can find which is which by looking after the slightly pointier end. When you noticed that, you found the top. In opposition, the bottom will have a flat end. It's important to place the bottom in water, so the roots will begin to gently grow.
Read more HERE…