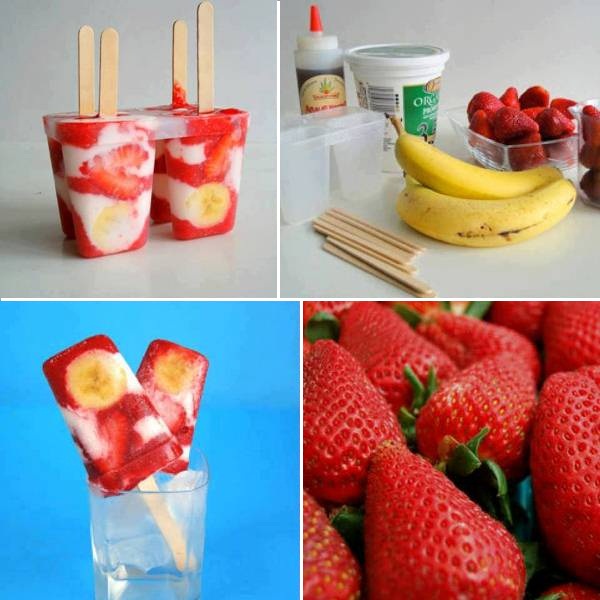 What we have here is a cool recipe for the hot summer days. Follow the steps below to get a tasty strawberry banana ice with vibrant colors and fresh flavors. Perfect for the summer!
Strawberry Banana Ice Pops
Ingredients
1 heaping cup of strawberries
½ cup of yogurt
2 Tablespoons agave syrup (or honey, maple syrup, or nothing)
½ banana
Directions
Blend the strawberries and 1 Tablespoon of agave syrup (if using) in a blender or food processor.
In a small bowl, stir the yogurt with 1 Tablespoon of the strawberry puree and 1 Tablespoon of agave syrup.
Fill ice pop molds with strawberry puree and yogurt (alternating to make layers) and slices of bananas and strawberries.
Insert sticks and freeze for 4 hours or until frozen. Run under hot water to release.