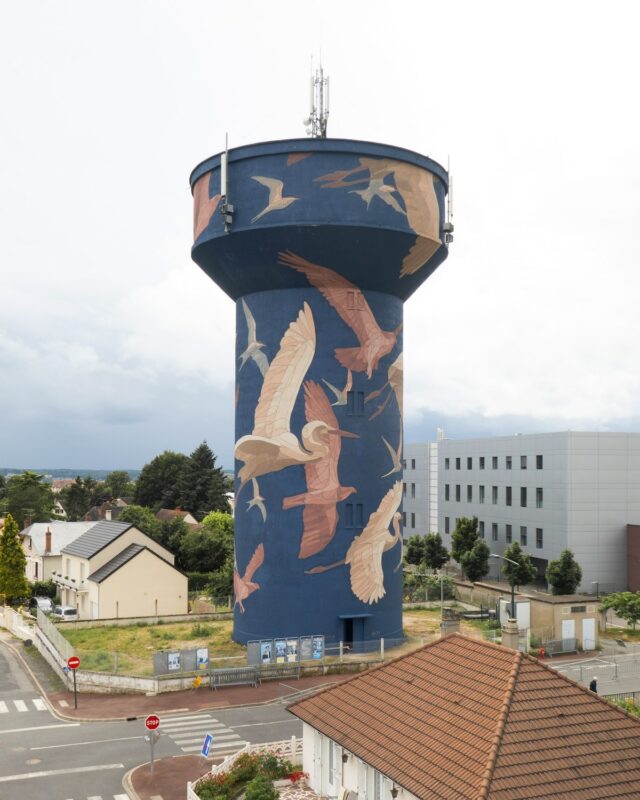 The city of Gien is located in France, along the Loire River and it has recently become home to a beautiful mural painted on the facade of its 115-foot tall water tower.
The piece is the work of a Spanish street artist, called Taquen, who painted the piece in July. The work took two weeks to complete and features portraits of local birds painted in pastel colors.
According to the artist, the hardest part in completing the mural was conquering the tower's height and working both in difficult and optimal weather conditions.
Also, painting on a circular building comes with lots of challenges too, as it is much tougher to assure the mural has a nice flow and continuity. All these combined with having to deliver the work on a certain date can make the life of a street artist quite hard, but Taquen manage to do an amazing job.
The artist draw inspiration from Gien's surroundings and natural habitat and chose to focus on representing the region's beautiful birds.
If you feel like going on a trip and exploring the surroundings of Gien, do not forget to visit the water tower too, and post some pictures of the mural on your social media accounts.
He was inspired by the osprey, gray herons, and common terns that live in the area.