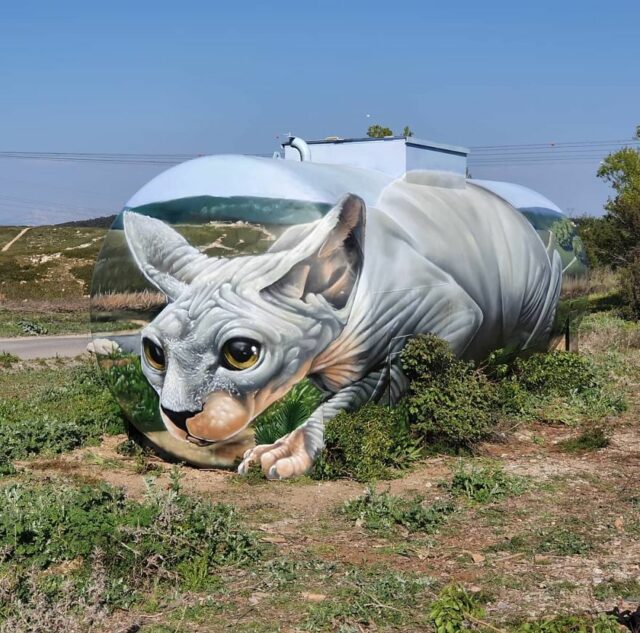 Streets artists are unfortunately still very underrated, though they can do magic with buildings or entire neighborhoods.
Almost every major city has its local street artist which leaves its mark on the city at every corner.
In Braga, Portugal he goes by the name of last1 and you will instantly recognize his works as they are all 3D murals.
Tom Bragado Blanco, known as last1, was born in Marseille, France, and is 33-years-old. He recently created this beautiful artwork of a giant sphynx cat on an old gas tank and caught the eyes of everyone crossing the area.
The result of the optical illusion created by the artist, the sphynx cat looks like it is sitting in the grass. The painting was inspired by the cat owned by the artist's girlfriend and it took him 2 and a half days to finish the mural.
This specific painting technique used by Blanco is called anamorphosis and creates a distorted vision that makes a painting look odd from one point of view and normal from another.
To learn more about last1's incredible work, check out the selection of his paintings and put Braga on your must-visit list.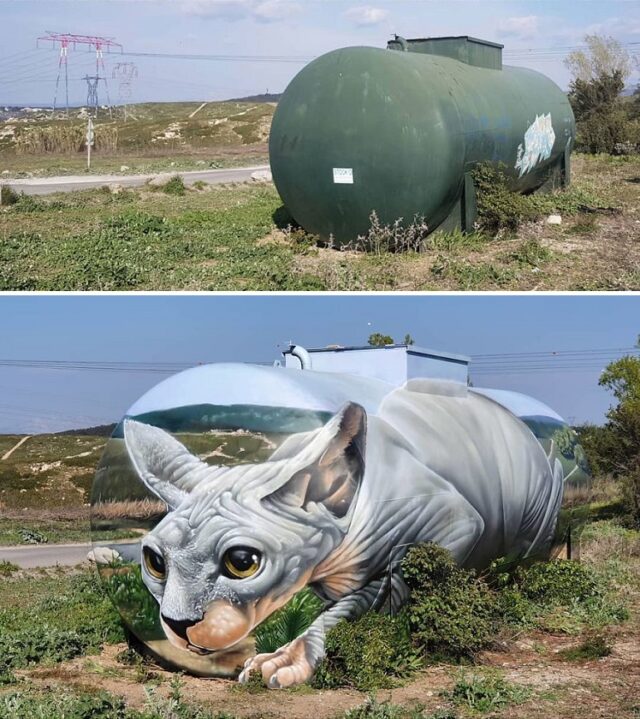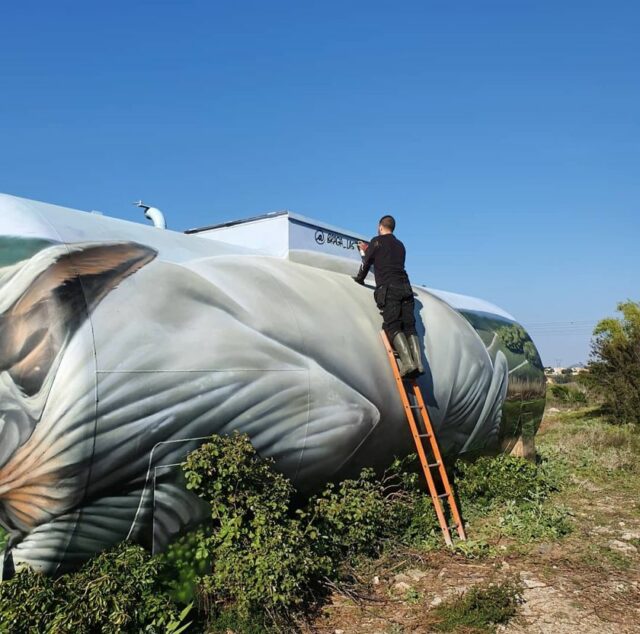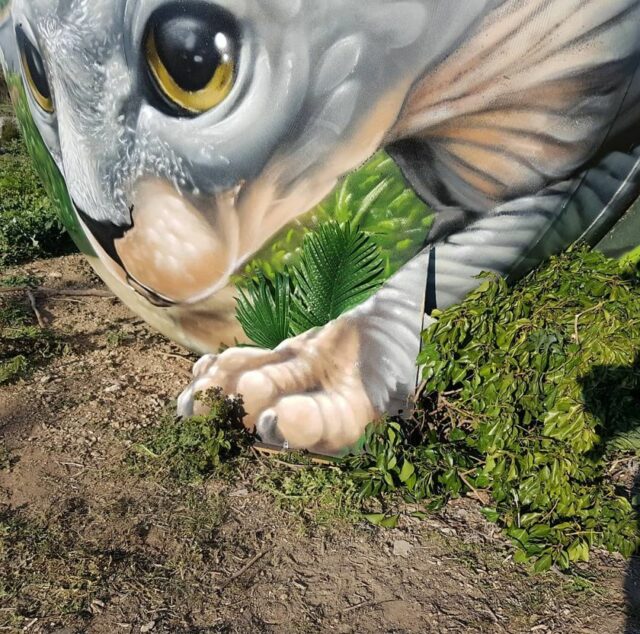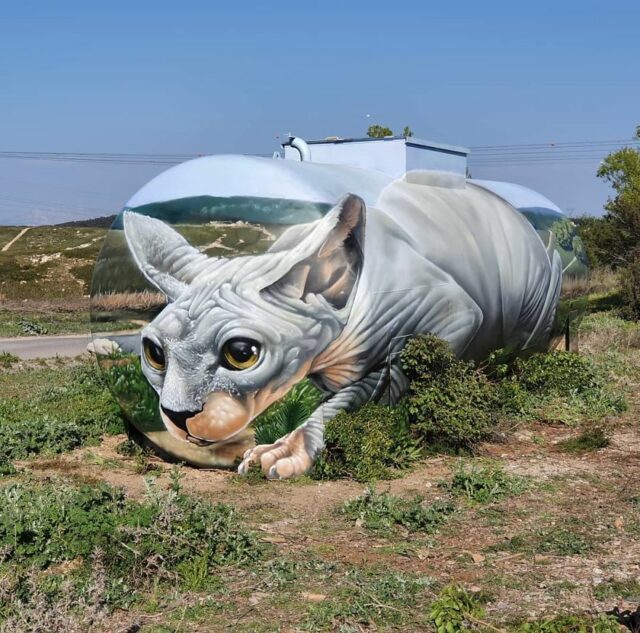 Image credits: braga_last_one

Here are more works by this artist:
More info: Instagram | Facebook | bragalast1.fr