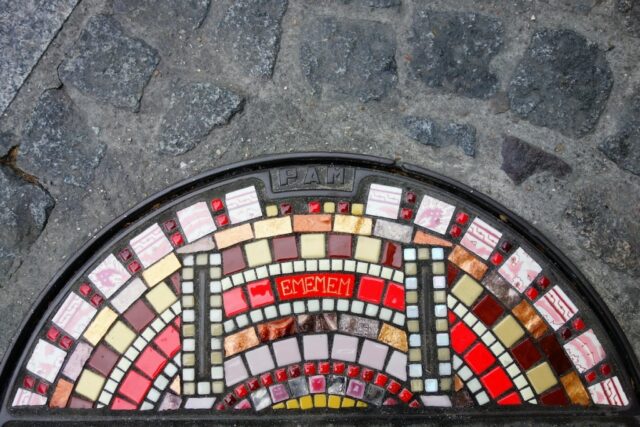 Ememem is a street artist who is constantly looking at his feet while walking. If you wonder why it is because this is the best way to spot potholes and cracks in the pavement which then can be transformed into beautiful mosaic artwork.
In his hometown, Lyon, Ememem is known as the "surgeon of the streets" as he looks for cracks in the asphalt that require care and healing. Once he finds the perfect spots, these get stitched with the help of colorful ceramics mosaics, wood, and bitumen.
The technique created by Ememem is called "flacking" which comes from the French word "flaque", which translates to "puddle". Fans of his work are closely following the pavement and sideways, to spot a new Ememem and the artist has established a large online fanbase. He has visited several other major European cities and left his mark on the streets of Paris, Madrid, Barcelona, and Milan.
Through his work, Ememem is trying to tell the story of the city, heal its cracks, and bring beauty into each citizen's life, giving them a reason to smile whenever they spot his work on the pavement.