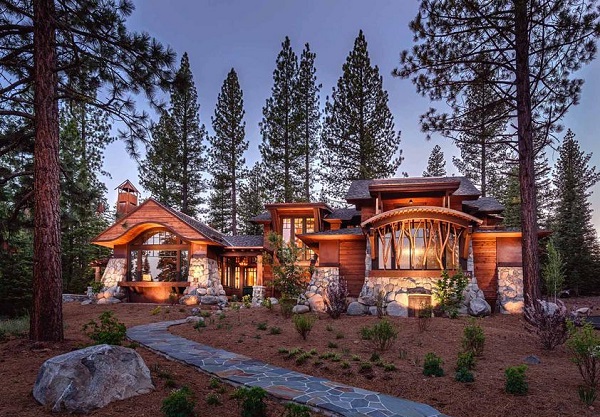 A beautiful interior can be known from a distance. The balanced exterior design with both rock and wood, curbed and straight lines, of the Martis Camp hides exactly that. Architects and designers from Swaback Partners have done a wonderful job of creating a lovely residence with a unique rustic touch. The use of wood is impeccably thought of: when it's not covering walls or present throughout the furniture and décor, it's splendidly surfacing the floors.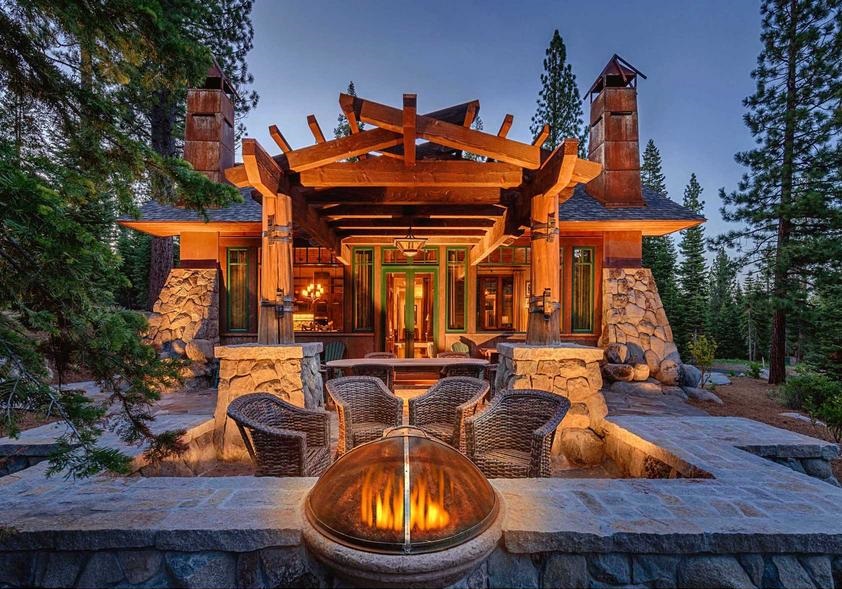 A log desk, section of log acting like a chic coffee table and wooden sink cabinets are some of the fine touches that really make the building a valuable place to live in. The interior design is carefully built, pieces of decorations being picked to ensure a warm and pleasant atmosphere complementary to the wooden theme. The kitchen is fully covered in wood, the living as well, with large windows that allows the environment to be present throughout the whole day.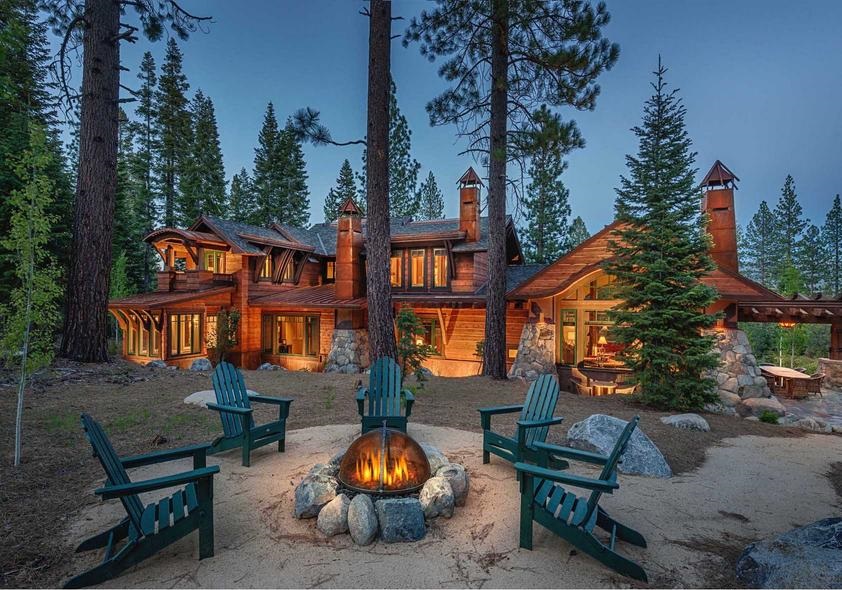 You can `get away` from wood centered spaces, in the bedrooms or in the hot tub, surrounded by windows so the nature is as close to you as you can from indoor. The décor is inspired by Nature, with Native American motives, and manages to make you feel welcome, even if you are just a visitor. Take a look over the photos and let it impress you in the most simple but beautiful way!