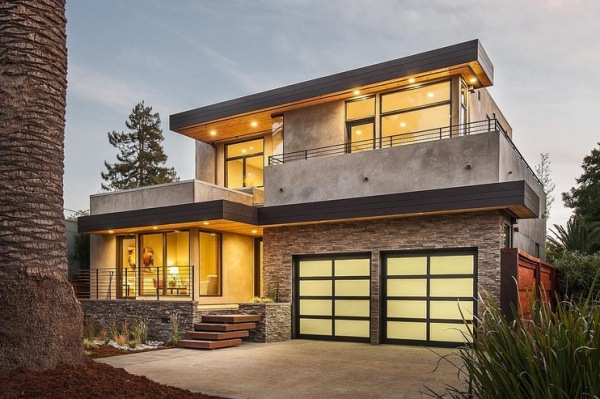 This stunning house is the perfect exemple of how modern design can mix with functionability. The residence is situated in Burlingame, California and it is amazing how different materials have been combined in the making of this house and resulted in something great. The house was built out of stone, concrete and wooden elements, and the immense glass windows let in plenty of light and sunshine and illuminate the whole space in a nice way, giving it a warm feel. The interior design incorporates modern elements, such as the furniture and the small interior garden, created by the built-in tree. The green space surrounding the house and the big garden make this residence a dream home.
It consists of two berdooms, one large living room, a kitchen, a bathroom and an outdoor space ideal for relaxation and family gatherings.
The clever placement of the staircases in the interior makes use of the great space and also leaves enough free space so the living room doesn't look crowded and over-designed.