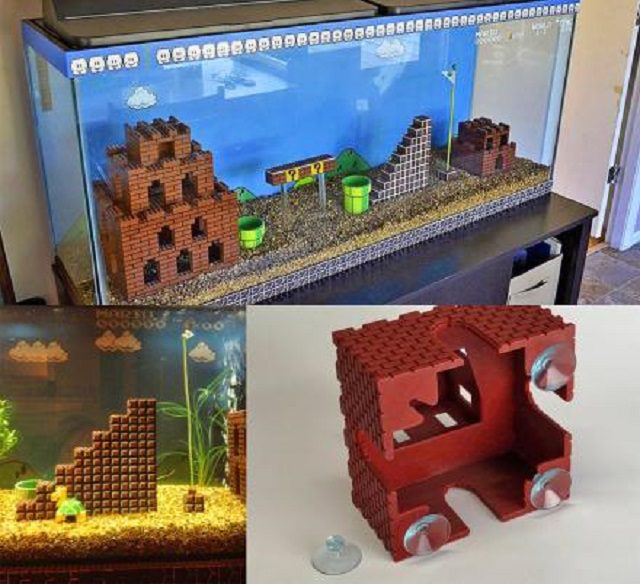 Mario enthusiasts are going to love this décor piece. They are pieces of a tiny Mario universe that can be assembled and placed in a fish tank, so you'll have a personalized and very cool piece of design to display inside your tank.
The package lets you build your own Super Mario level, and all the pieces are 3D printed by Katamco. The company specializes in building different Super Mario-level pieces, and all of them are designed to be placed in fish tanks.
You can choose between fish tank castles, stacked blocks, and even suspended items; you just need to let your imagination run wild. The castle, for instance, comes in two sizes, a small 5 x 5-inch one and a bigger, 8 x 8-inch castle.
The castle also has suction cups installed on its bottom, so it won't float around in the aquarium. Once you have all the pieces for your Super Mario level, you can even search for tiny Mario and mushrooms to complete the décor. Now all there is left to do is geek out and admire your creation!