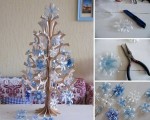 With little money and creativity you could decorate in a unique fashion and make a stand for sustainably as well. Trees, wreaths, candles and various Christmas decorations can be made in a more sustainable way: reusing plastic bottles!
Here is a great idea for a Halloween decoration which will also help you recycle, by reusing empty wine or beer bottles. It will merge nicely with the holiday feeling and will also give an autumnal air to your home.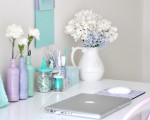 We all have a lot of glass bottles at home, which we often acquired when buying some drinks. If we use our imagination these bottles can be recycled, and we decided to show you a way in which you can decorate your house with them. So here is how to do it: opinions are innumerable, ...