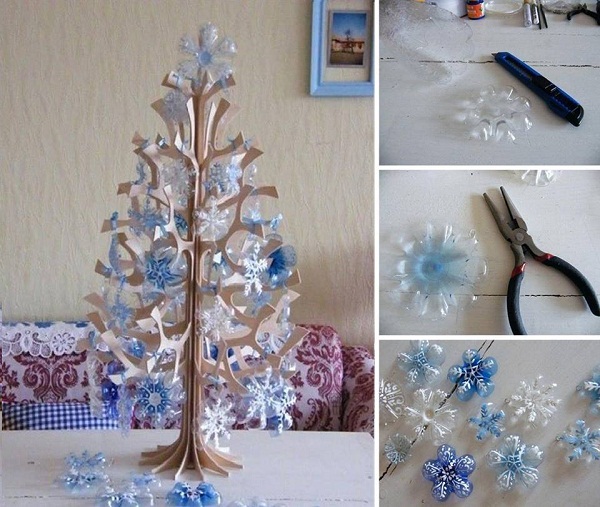 With little money and creativity you could decorate in a unique fashion and make a stand for sustainably as well. Trees, wreaths, candles and various Christmas decorations can be made in a more sustainable way: reusing plastic bottles! Take a look at this Christmas decorations handcrafted out of plastic PET bottles. To get the same result, you will need:
• a cutter;
• a bunch of plastic PET bottles;
•  pincers
• some white paint;
Just cut the bottom of the bottles and add nice looking pattern on each of them. Then place in your tree; you can use as a tree made out of recycled wooden hanger, to be an environmentalist all the way. This material is also ideal for decorating outside areas because it is not easily damaged by rain or wind. Get inspired by this example to decorate this Christmas with an eco-friendly concept.