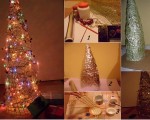 The most beautiful time of the year is approaching fast. If the decorations in the stores will not meet your expectations this year you should try and make your own decorations. Below you'll find a nice Christmas decoration, which will make you even more excited about this great ...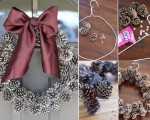 The holidays are practically knocking at the door. Decorating the home in a joyful spirit is a hard task, but one that will surely reward you with praises. Create a great atmosphere around your entire house with some Christmas DIY projects. How about an almost free garland or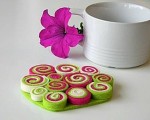 We are going to show you today how to make some cute and easy coasters made out of felt. What you'll need for this project: felt (at least 3 different colors), a pin, craft glue, pen, scissors, a ruler and a cutter. We will start the project by cutting the felt. Take the ruler and ...