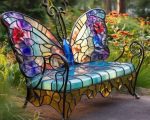 With its large, butterfly-shaped backrest, the butterfly garden bench adds an elegant look to your landscape.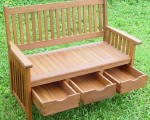 Have you thought about decorating your garden with a beautiful Hardwood 2 Seat Bench? The search for a perfect piece like that can come to an end. The style of the bench featured in the photos is simple and can easily fit with the rest of the garden design. Not only is it quite and ...
Simply clever, this ingenious convertible bench and picnic table meet our needs for rest and relax. Designed to convert from picnic table in a garden bench, this "two in one" can be a good solution for your home. One of the manufacturers of this "2 in 1" is ...