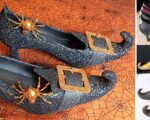 How about a pair of witch shoe candy dishes! These are going to look fantastic on the treat tables filled with goodies. A few alterations to a pair of ordinary shoes, a bottle of glitter and these are yours. I dare you not to try to put them on!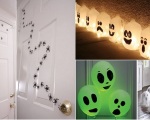 Making Halloween fun involves ruling out all unnecessary efforts. These might include working out a funny yet scary way to decorate your home. Spending hours on the internet looking for a simple and awesome DIY project for the Halloween can stop; you've found the perfect collection ...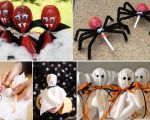 Every kid knows that Halloween isn't just an opportunity to dress up and have fun in public, but also a chance to eat some sweet candies. If you are a good host and don't want your windows to be `sprayed` with eggs, than you'll put some effort into decorating everything ...