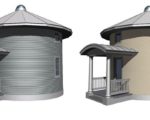 This grain bin cabin plan is in fact a very cool house plan that can be built easily and it will keep its owner warm in cold winters, a cool on hot summer days. This cabin is designed by architect, Mark Clipsham and has 1 bedroom and 2 bathrooms. It is the ideal tiny house ...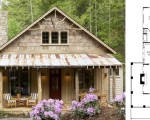 The following home is a cabin really attractive, especially for off-grid lovers. This cabin is an exclusive design for Southern Living by Allison Ramsey Architects, Inc. The project called Whisper Creek, has 1,555 square feet.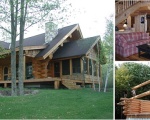 Seeking quiet and relaxation is an increasingly crucial element for people when deciding where or which type of home to acquire. Settling for a nature embraced residence is commonly the best choice to make. Combined with comfort and an elegant interior design, custom log homes are ...