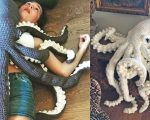 How would you like to cuddle with a giant octopus? Sounds a bit strange at first, but just wait until you see these adorable crochet giants. They are so big and soft that will inevitably bring a smile to your face and you're going to need one in your life. This giant octopus even ...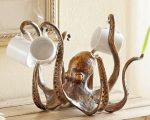 The statue has a realistic appearance, and unique and interesting shape, which adds interest to your home decoration. People with a sense of humor will always like this product on your desk.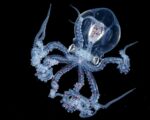 The ocean hides an infinite universe that most probably will never be discovered in its entirety by mankind. Divers and photographers have long tried to capture the hidden gems of the ocean and came back with amazing shots many times.