The Youtube Channel My Self Reliance belongs to Shawn James. He is a passionate outdoorsman living the life of his dreams in a log cabin that he built alone in the Canadian wilderness.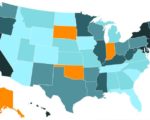 This edition of Freedom in the 50 States presents a completely revised and updated ranking of the American states based on how their policies promote freedom in the fiscal, regulatory, and personal realms. This edition again improves upon the methodology for weighting and combining ...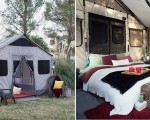 Do you love going into the middle of nature for longer than a short weekend? If you're among those who enjoy going to the mountain or the forest for adventures, not just relaxation, then the Barebones Safari Tent (<- available here) is an item you would definitely take ...