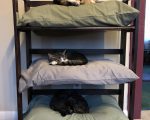 Three old pillows plus a bookshelf. Instant cat bunk beds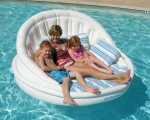 Relax stylishly in the pool with one of these inflatable couches! It features a unique sofa-style design with a comfortable soft fabric top and 3 thrown pillows for you to surely feel relaxed while lounging around the pool. No way will you want to go back to that old hard flat-surfaced ...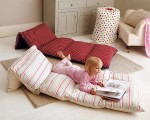 Cozy Bed in a Bag for your kids is a great idea. This cushioned mattress is in fact a series of five, squidgy pillows so it doesn't require any inflation; it's easy to put away in its zipped storage bag too. Mattress features water-resistant base and contains 5 polyester ...