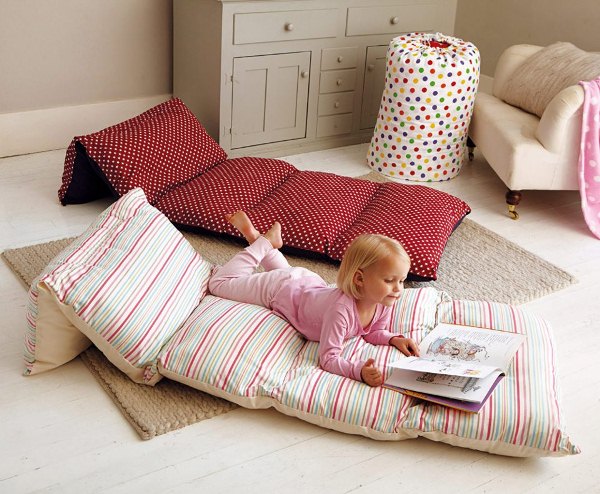 Cozy Bed in a Bag for your kids is a great idea. This cushioned mattress is in fact a series of five, squidgy pillows so it doesn't require any inflation; it's easy to put away in its zipped storage bag too. Mattress features water-resistant base and contains 5 polyester filled pillows.

Made from: 100% Cotton cover. Pillows: 100% Polyester fill with fire retardent liner.
Measures:
Mattress: 190L x 62W (cm).
Bag (including rolled up mattress): 70H x 44Dia (cm).
Age: 5yrs+
Price: £109 at  GLTC
More ideas:
Don't spend a fortune on a portable bed, sew 4 pillow cases together, insert the pillows and you have a bed for all purposes.