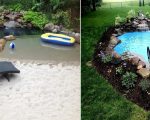 Swimming pools are so last season, the new trend which will bring you closer to nature are backyard swimming ponds and they look amazing. This past year has brought a lot of people closer to nature, and many went looking for ponds in the Summer to take a refreshing dip.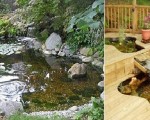 A green and healthy garden is every gardener's dream. But in some cases too much green can be unpleasant and we are looking for easy to get rid of it. It is the case of algae from fountains or small ponds. If you have some kind of water in your garden you will have to ...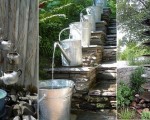 Water gardens are a new thing to try if you want to upgrade your yard and give it a modern touch. Water has a nice calming effect and besides creating an ooze of calmness, it can also create a refreshing space in your garden. You can create either a small pond or a moving water installation. ...