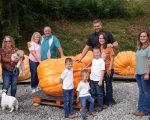 The Edwards family grew giant pumpkins that will be displayed at Dollywood. The Edwards family was inspired to grow the pumpkins – including one weighing around 1,000 pounds – after seeing the giants on display at the theme park.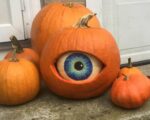 With all the DIY tutorials available thanks to the Internet, it has become very easy to come up with unique Halloween decorations. It only takes a few clicks to find the best and scariest idea and some patience to craft it over the weekend. If you are still searching for the perfect ...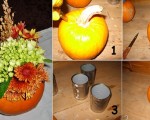 Pumpkins could be used for more than scary candle holders. They can just as well improve the aspect of your dinner table. With a few easy tricks, you can transform the ordinary pumpkin into a beautiful flower arrangement for your special event, whatever it might be. Also, this will ...