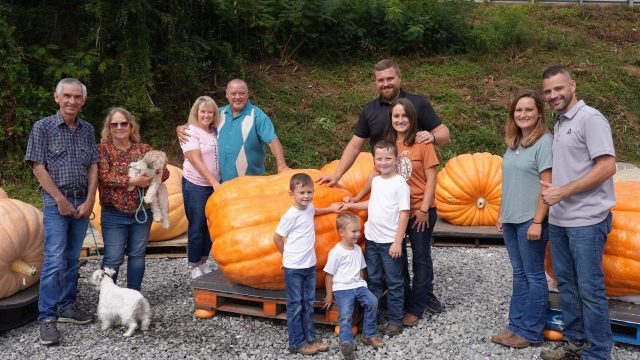 The Edwards family grew giant pumpkins that will be displayed at Dollywood.
The Edwards family was inspired to grow the pumpkins – including one weighing around 1,000 pounds – after seeing the giants on display at the theme park.
They hoped to one day grow a pumpkin big enough to be featured in the display, but they had no idea they would achieve that goal on their first attempt.