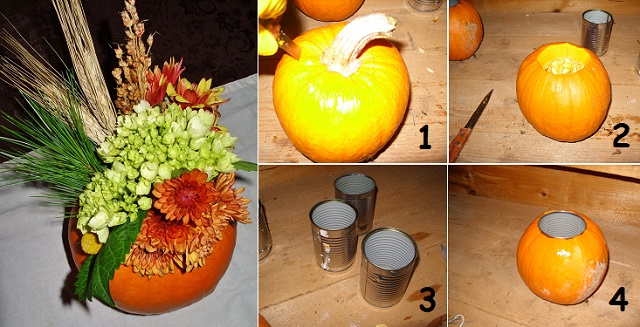 Pumpkins could be used for more than scary candle holders. They can just as well improve the aspect of your dinner table. With a few easy tricks, you can transform the ordinary pumpkin into a beautiful flower arrangement for your special event, whatever it might be. Also, this will show you it's not necessary to spend a lot of money in order to get a beautiful décor. Much easier than other intricate decorating projects, the pumpkin flower arrangement can be achieved with as little as a knife, floral tape and scissors, broom corn or dried oats, pine leaves, optional oasis and -of course- 5 small pumpkins. You will also need some clean metal cans, one for each pumpkin; this could be a great opportunity to recycle. Read the entire tutorial from the link below and you will easily be able to replicate the result and turn your event into a creatively decorated ambient. Try the idea and tell us if it managed to live up to your expectations.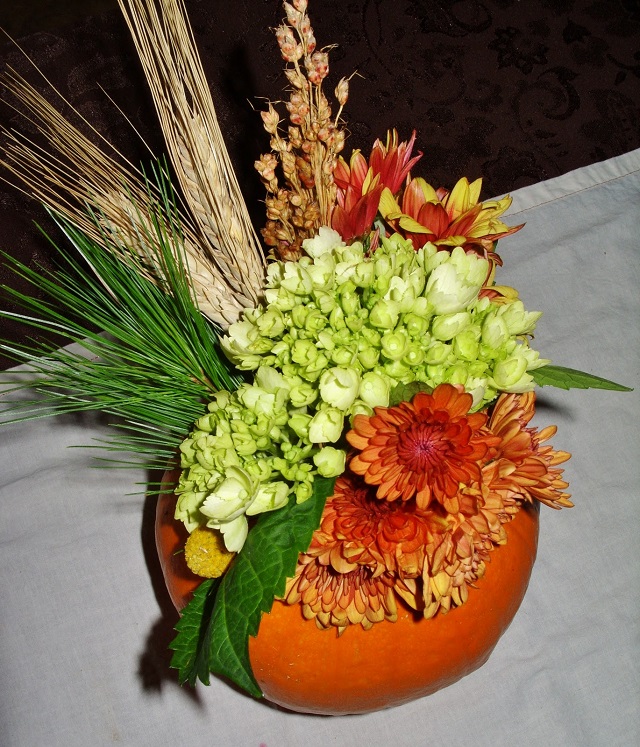 Tutorial: Pumpkin Flower Arrangement
RECOMMENDED FOR YOU….