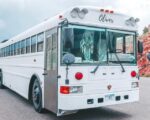 Mike and Tawny are an adventurous couple who decided to take their life on the road and move into a converted school bus. The couple become close while working together at a local gym, and after getting married they felt that they need to move on and start a new life.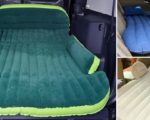 Perfect for road trip, you can take a comfortable naps with it , can even save you a lot of money on hotels during your trip; it can also be used as a sleep over bed when you have friends staying with you. The car inflation bed is divided into three parts, which can be blew up separately, ...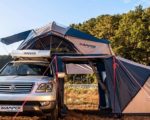 In your camping trips are you searching for both beauty and functionality? With the Road Trip Roof Top Tent you can check that off your list! The innovative piece of camping gear can be attached, as its name suggests, on the top of your car and easily folded-out. By doing so you actually ...