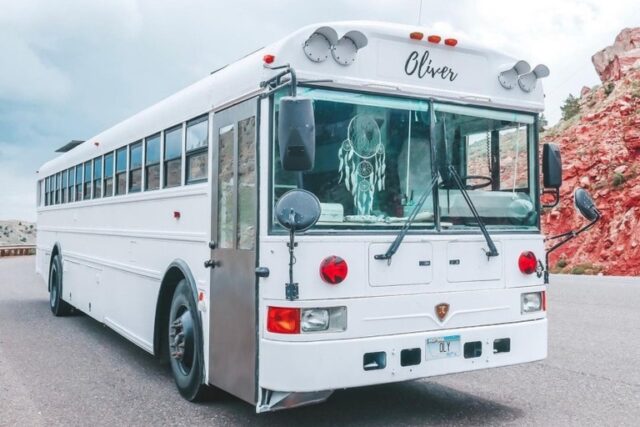 Mike and Tawny are an adventurous couple who decided to take their life on the road and move into a converted school bus. The couple become close while working together at a local gym, and after getting married they felt that they need to move on and start a new life.
They needed to leave town, so they planned a road trip to Europe and simply loved the freedom that they felt while on the road. Since they did not want to be tied to a single place, they decided to look for a home on wheels that can be transformed into a cozy spot for two.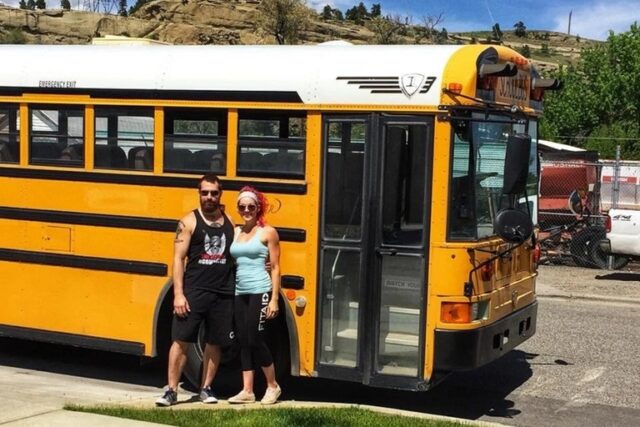 They reached out to the skoolie community and found the perfect school bus which served as the starting point for their grand plan. They spent $5,000 on the yellow 2004 International school bus, which is a bargain in terms of real estate, and started working on its interior.
The school bus was a great option since they wanted a larger space than a regular RV could offer and they began by removing everything from its interior.
The most important aspect was fixing the rust and properly insulating the bus, so it would stand the test of any weather. Once these practical tasks were ready, the couple proceeded to the fun part, which was the interior design. They created a cozy, bohemian atmosphere inside, using wooden furniture pieces and soft colors.
The result is an amazing school bus turned into the perfect house on wheels, featuring a living room, a kitchen, a bedroom, and a bath with the nicest circular bathtub.