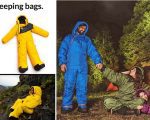 If you like wearing sweatpants all day, then you'll love the wearable sleeping bag. With the ability to take a nap anywhere at anytime, the wearable sleeping bag is perfect for bums. It's also great to wear while camping on chilly nights with its insulated core.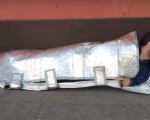 The increasing number of homeless people have inspired Emily Duffy (15), a student from Desmond College, to develop a project that she presented at the BT Young Scientist and Technology Exhibition at the RDS, Dublin, where some of the brightest ideas of young people are shown. The ...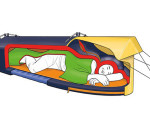 Is going on adventures one of the coolest things you love to do? Then really get the most out of the experience and don't worry about the equipment you have to take with you. Of course you should remember to pack some important items, but from now on, don't stress about bulky ...