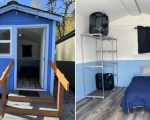 The Low Income Housing Institute (LIHI) has recently presented its Tiny House Village program conclusions to the city council of Seattle. The project aims to provide sustainable housing for vulnerable groups, and the NGO first piloted it in Seattle in 2015. Since its launch, the project ...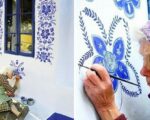 There's a small village in the Czech Republic with beautiful artwork on the walls of traditional houses and all thanks to the 90-year-old Anežka (Agnes) Kašpárková. The story starts in Poland, in Zalipie which is just 90 minutes away from Krakow, and where Agnes started to decorate ...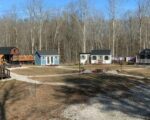 Tiny homes will never go out of style as they are affordable and easy to build. This Kentucky-based family has built a small village of tiny homes for the entire family, so they can all live in the same place but still maintain their privacy.