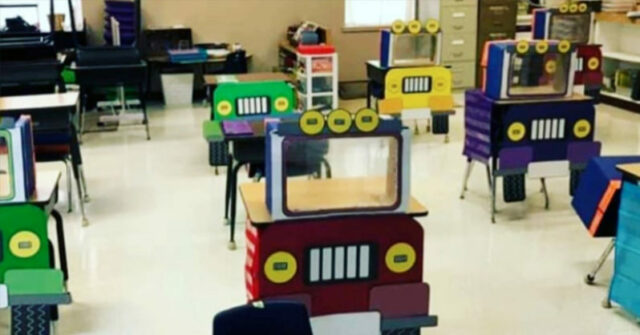 Going back to school after a pandemic is something no kid experienced before and it is a hard task for both parents and teachers. Finding safe ways to bring children back to school this Fall has been on the agenda of every government.
Adapting to this "new normal" will not be easy, but with caring and creative teachers, things should be just fine.
Take the example of Texas-based kindergarten teacher, Jennifer Birch Pearson, who knows how challenging it can be to keep small children apart from each other. So, she turned the classroom into a safe playground by converting the kindergarten desks into tiny trucks. She made this socially distanced desks all by herself, using cardboard and paint and added a plastic windshield too.
Her DIY project was shared all over social media and received a lot of attention and praise, but also raised awareness about the lack of involvement from local authorities as she paid for the materials herself. With more schools about to open in different states, supporting teachers financially should be a top priority for local decision-makers.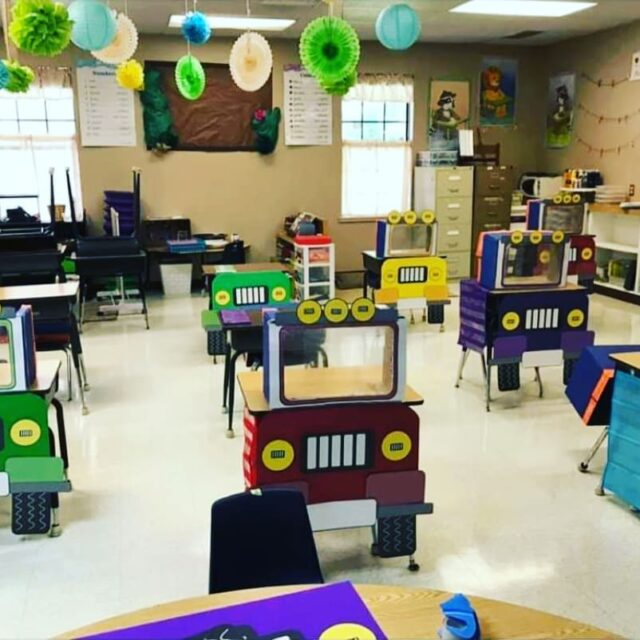 The desks were created by Jennifer Birch Pierson, a kindergarten teacher from Texas who clearly has a knack for thinking outside the box.
source: Maybe I'll Shower Today