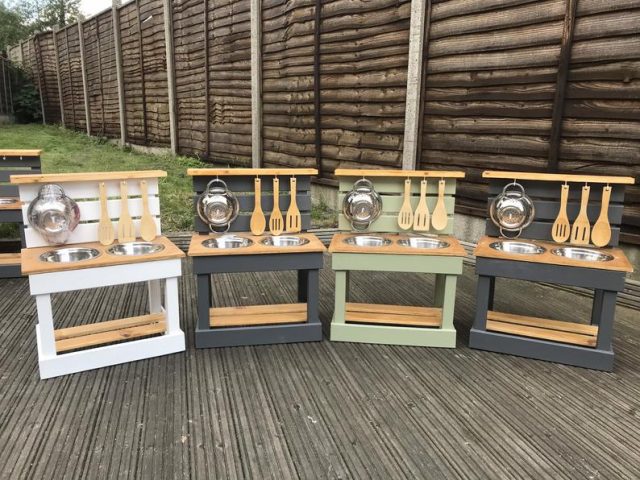 Love this idea. Every child should make mud pies.
The kitchen style environment promotes role play amongst children and it's not uncommon to see learners taking on the role of a chef in a restaurant kitchen or mum or dad cooking at home. By taking on these roles, children are developing their social skills and heightening emotional understanding.
Mud kitchens are amazing spaces for sparking children's imagination. It takes a good deal of creative thinking to transform muddy creations into culinary delights. With a bit of creativity, sloppy mud can become a smooth cake batter.
Bespoke handmade Mud Kitchens, for your little Mud Monsters! perfect for your garden, pre school, nursery, childminding, forest school settings.
The Mud Kitchens are available in the link below…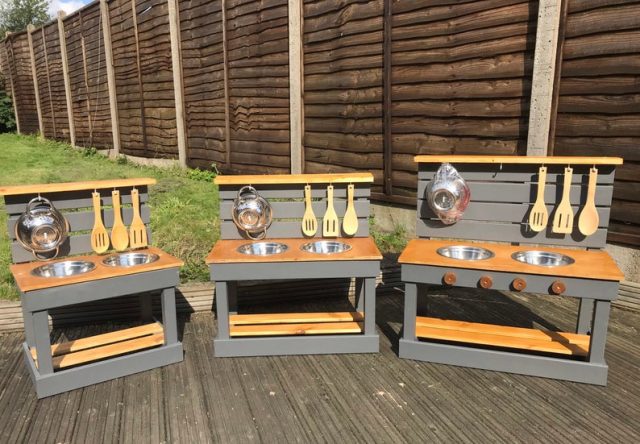 Find them HERE…