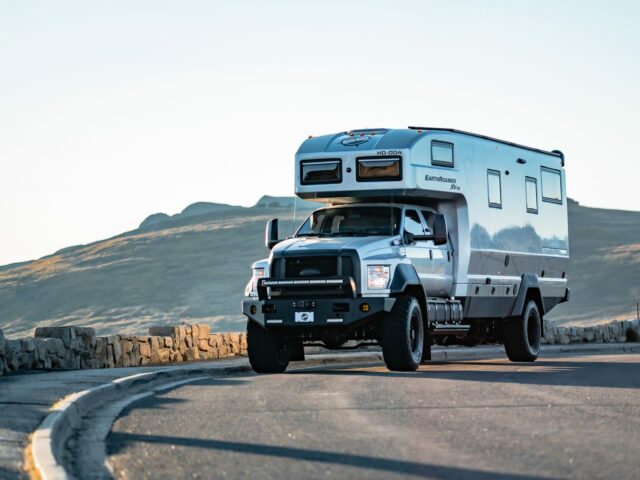 Maybe If you buy a lottery ticket, you at least have a chance of owning one.
EarthRoamer created a $1.7 million tiny home built on a four-wheel-drive Ford F-750 chassis.
EarthRoamer specializes in producing expedition vehicles that counter the idea of a "traditional RV lifestyle" by creating a more self-sufficient and rugged camper van. In line with this motto, the XV-HD has been optimized for off-roading during every season.
"The HD is our most innovative product yet," Tyler Tatro, the president and chief operating officer of EarthRoamer, said in a statement. "It utilizes state-of-the-art construction and systems to bring comfort and functionality to the next level."
The tiny home's 6.7-liter Powerstroke engine gives it 330 horsepower and 725 pound-feet of torque. Furthermore, EarthRoamer optimized it for off-roading by giving it 46-inch wheels, rear air suspension with shocks, hydraulic leveling, a winch, and LED lights.
via: businessinsider.com