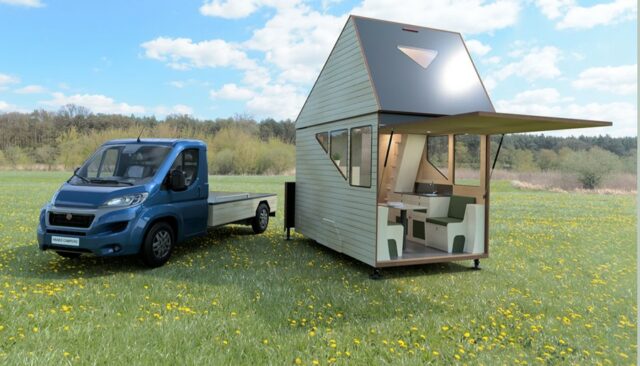 Mobile cabin homes are usually all the same: tiny, on wheels and with a similar design. But this micro cabin can be detached from the vehicle that is transporting it and this is such a cool twist. It called the Haaks Opperland campervan and is a two-story tiny cabin placed on a compact Fiat flatbed truck.
So if you're planning to go camping or just go into a silent retreat by yourself, you can drive to your favorite spot and drop off the tiny house there. The entire cabin is just 13-foot-long but has plenty of space for you to sit, work, dine and sleep inside of it.
Since it is made by a Dutch company, it must be shipped overseas, and the cabin is really expensive for what it has to offer as it costs $140,000. But the idea is great and if someone would adapt it for those on a budget it would surely be worth the investment.
The original design has a toilet and a kitchen too, and the bedroom is located upstairs. And since has cabin has a side door that can be flipped, it offers the illusion of extra space and connection with the outdoors.
The space is tight, but they manage to fit in the major necessities!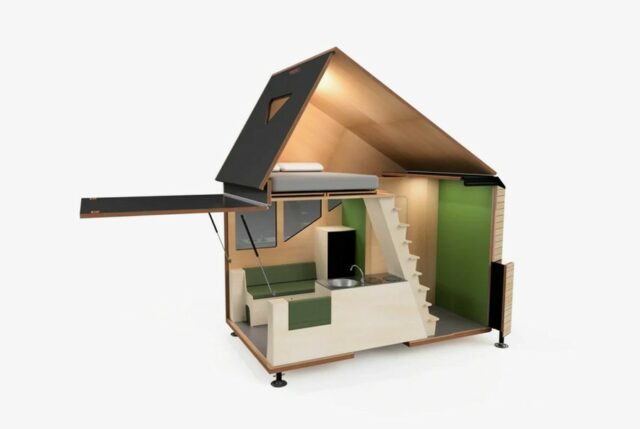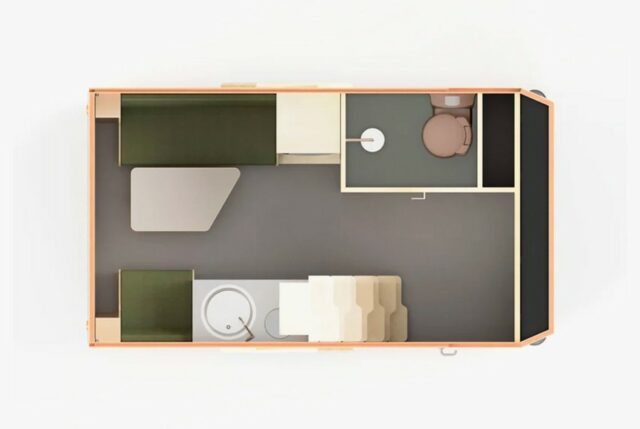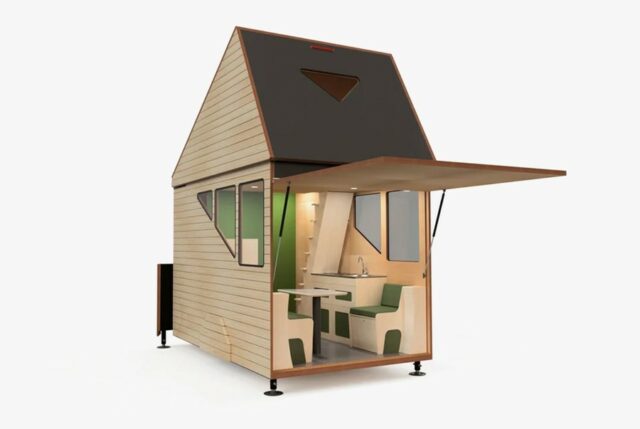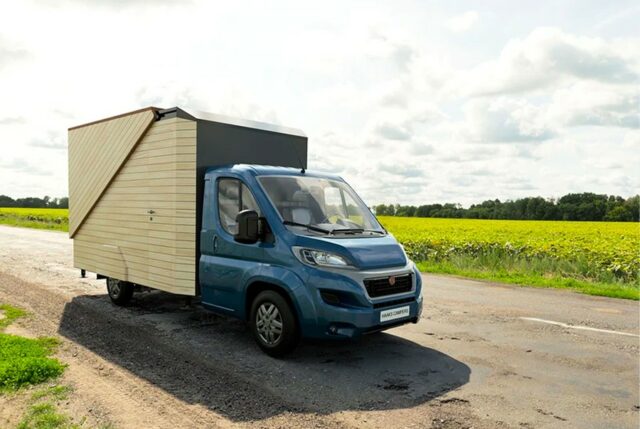 © Haaks