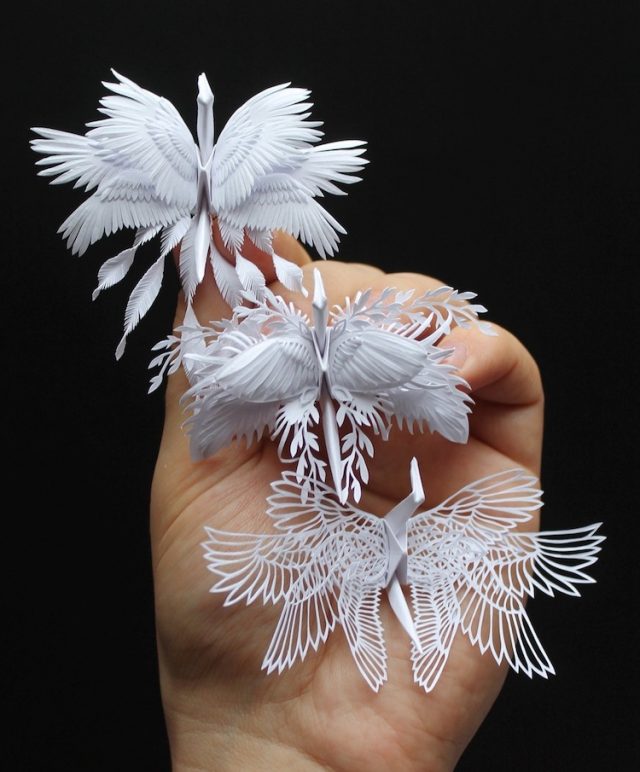 Cristian Marianciuc is a very talented paper artist, who established a challenge to himself, and namely to create 1000 origami cranes in 1000 days.
He started working on this challenge in 2015, and after reaching his objective, Marianciuc couldn't stop making the cranes which resulted in an extensive collection of fragile paper art. His work showcases the artist's amazing attention to detail and skillfulness in handling paper pieces and since the end of the challenge, he can focus more on perfecting the art of origami.
Many of his works now feature colorful depictions of different types of birds and the perfecting of small details became more important than the quantity of origami's created. Marinciuc managed to work on his technique and this led to intricate pieces that are now sold on his Etsy shop.
He even has a series that was inspired by Japanese folklore and says that he finds a lot of comfort in origami art and is now able to enjoy life at a slower pace.
Cristian Marianciuc: Etsy