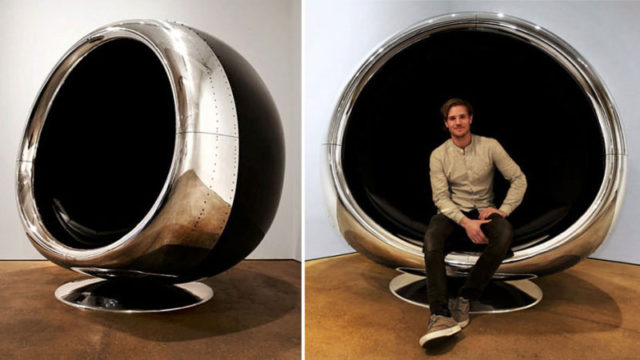 How would you like to have an amazing piece of furniture in your home that captures all the attention? Just take a look at this next chair, which is a Boeing 737 engine cowling turned into an extravagant piece of furniture. The chair was made by Fallen Furniture, taking the engine cowling and remodeling it giving it a more friendly and welcoming look. You would surely need a huge apartment and a lot of free space to find a place for this big chair, thanks to its dimension (H: 200 cm W: 200 cm D: 200 cm).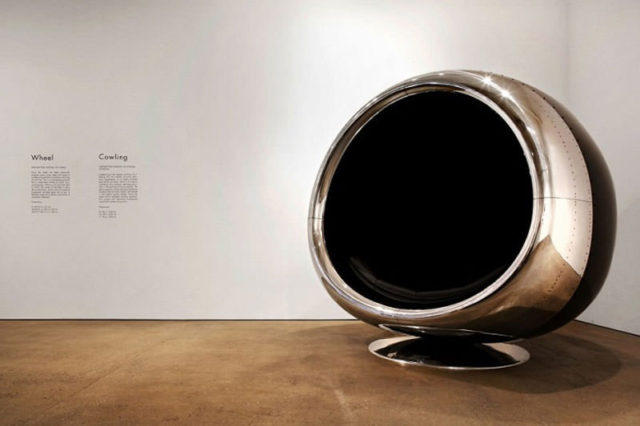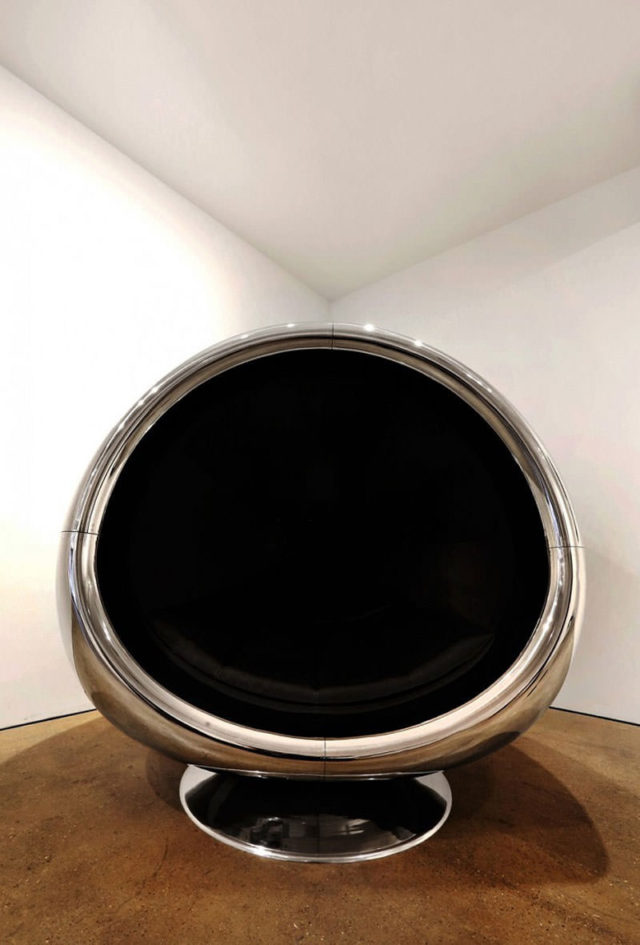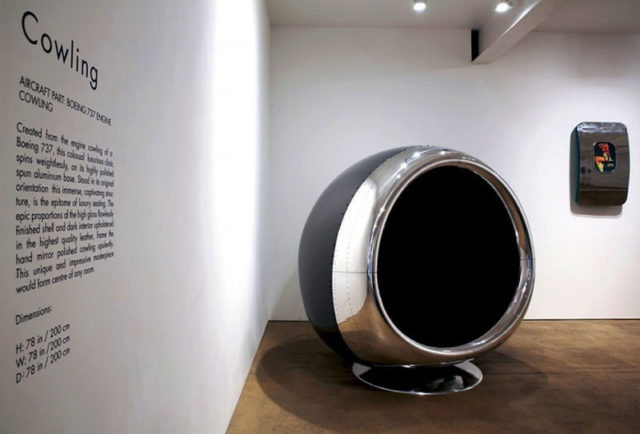 project by Fallen Furniture
Stood in its original orientation, this immense, captivating structure, is the opitome of luxury seating. The epic proportions of the high gloss flawlessly finished shell and dark interior upholstered in the high- est quality leather, frame the hand mirror polished cowling opulently. This unique and impressive masterpiece would form centre of any room.