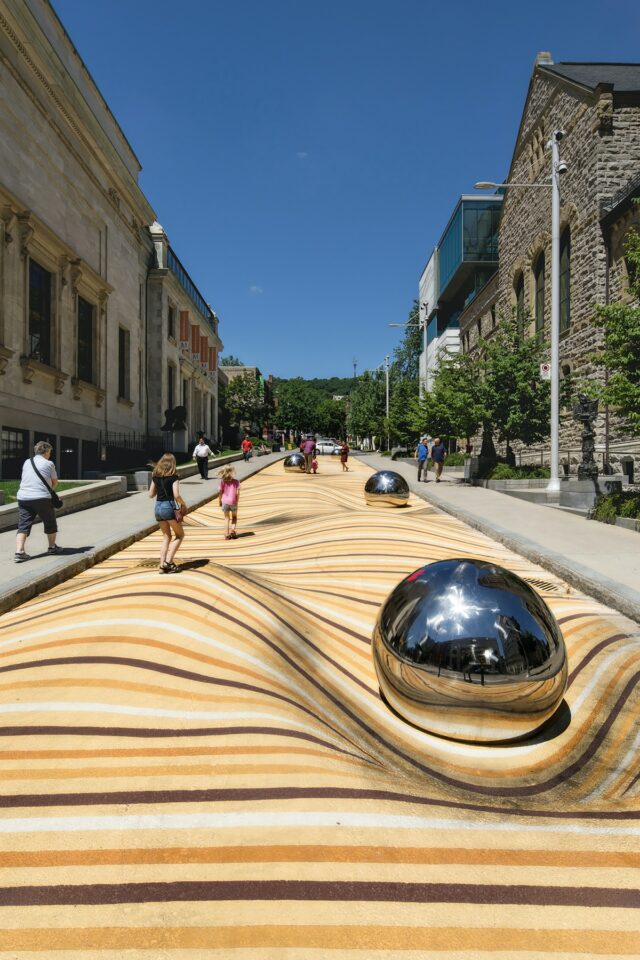 This amazing installation is located outside of the Montreal Museum of Fine Arts, and it reenacts the surface of dunes. The Moving Dunes project was developed by a Montreal-based architecture firm named NÓS, and it is a giant mural of ripples and geometric forms.
The project is a part of the 2018th MMFA exhibition, From Africa to the Americas: Face-to-Face Picasso, Past and Present and it is a homage to cubism painters and their vision. As the installation is part of a larger exhibition, the museum felt the need to extend it to the outside world too, and immerse passers-by into the world of art.
The playful environment created right outside the museum building, was made by the architecture firm using the anamorphosis technique. Thanks to this technique the mural can be observed in its beauty only from a specific vantage point and the illusions come to life in front of the viewer's eyes. Still, photographers managed to capture the installation quite impressively, but to be able to fully enjoy it, viewers are encouraged to visit it live.
Through their creative approach, NÓS truly managed to create a mirage in the middle of the city and make passers-by forget the rush of the city and enjoy a moving, dune-like landscape.