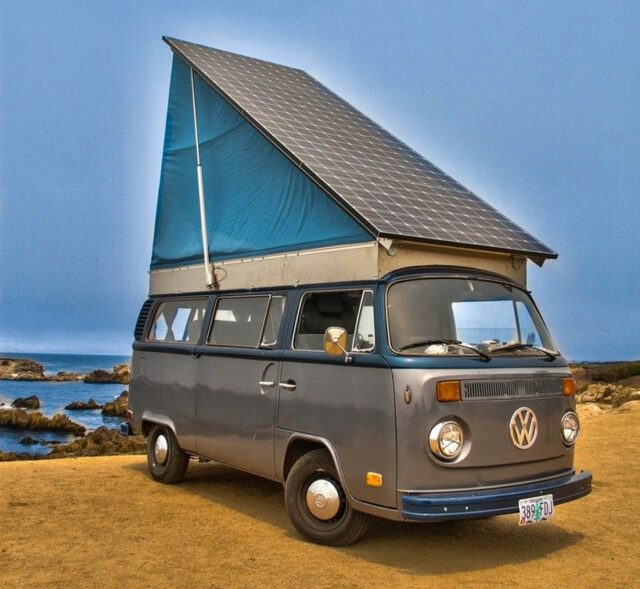 It is becoming clear that electric cars are the future, so this means that building electric campers should also be a priority.
Brett Belan and his wife, Kira are both camping enthusiasts who also try to live a sustainable life. So, when they bought their VW bus, they instantly started thinking about ways in which they can turn it into a solar-powered electric camper. Brett's passion for building cars started 12 years ago when he built his first solar-powered vehicle, which was a mini golf car.
He bought the old VW van for $4000, adjusted its motor and equipped it with solar panels that are placed on top of the van. The idea was to build a van that can be charged as it goes while being on the road. On the top of the camper, he placed an aluminum frame, which has a canvas attached to it by Velcro, thus creating a sleeping area on top of the van.
The car is powered by a collection of batteries and each one can be monitored on a dashboard. So, when the power drops below the optimal point, the camper must be stopped and recharged. To learn more about this great project, and how you can turn a minivan into a solar-powered camper, watch the video and listen to Brett's story.