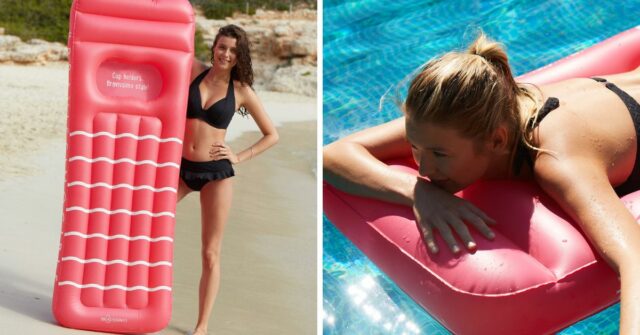 Being blessed in the chest is not always a blessing in life too. Many women have different health issues because of this, not to mention that it makes it hard to find suitable clothing or doing daily activities like sleeping on your chest.
But there is a very cool company, that decided to help out all the women of the world and solve their issues one step at a time.
They are called Bravissimo and designed the world's first floating pool that has a dedicated space for boobs. Yes, it is a great design that helps women of all shapes and sizes enjoy a nice float in the pool while sitting on their chest.
The compartment created by Bravissimo for their inflatable floating pool is called a "cup holder" and costs about $35 so it is a great investment and one that you can use for years to come.
And since comfort should be your priority, it will be worth your money as it is also a fun item to have around and share with your friends on vacations.
more details HERE…