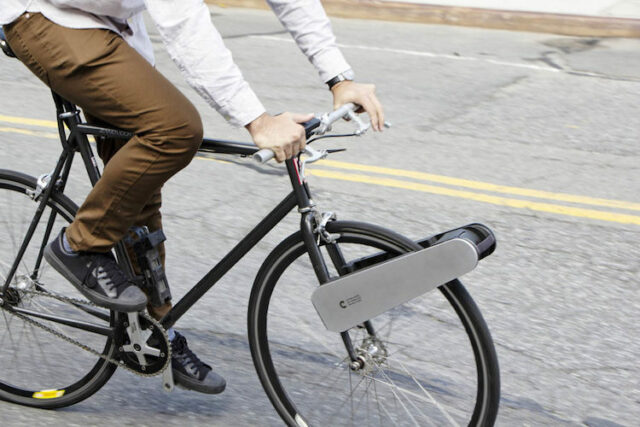 Electric bicycles are a sought after item in this world we live in that seems to be constantly in a hurry and on a fast-forward mode. But what if you already own a bike that you love and would love to be able to transform it into an electric one?
Well, a clever Brooklyn-based start-up called CLIP has come up with a great idea, namely a portable e-motor that will turn any bike into an e-bike. CLIP, which will convert your bike into an electric one, is also detachable so the transformation is not a permanent one and it is compatible with different types of bikes.
And just when you thought that things couldn't get any cooler, CLIP is also as light as a laptop and will fit perfectly into a backpack. Its minimalist aluminum frame will look very hip on any bike, and it will equip it with a 450W motor powered by a 36V, 144Wh battery that can speed up to 15mph within a 10-15 mile range.