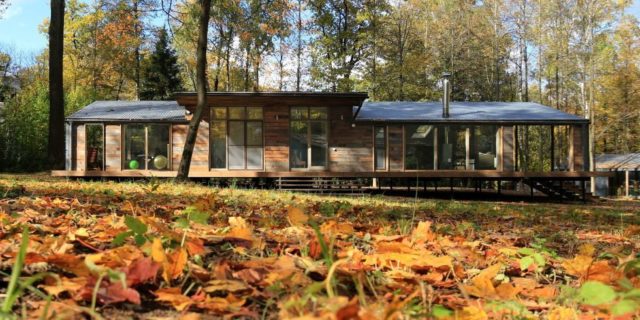 This cabin is a modular prefab home designed by Bio Architects. The total size of this house is 1,162-sq-ft and what makes this design so unique are its low construction costs as the materials used are mostly metal, glass and barn board. These prefab homes incorporate remade modular parts and the designs vary from 280 square feet to 1,400 sq ft cabins with prices between $23,00 and $100,000. The cabin from the pictures was built in only 10 days at a total cost of $77,000 and it is now the property of a family who needed a large, but welcoming a modern cabin. Thanks to the large windows of surrounding the entire cabin and natural colors used in its design, the cabin looks bright and cozy.
Inside area: 110m2
Area of veranda – 33m2
Area of terraces – 30m2
Total area – 173m2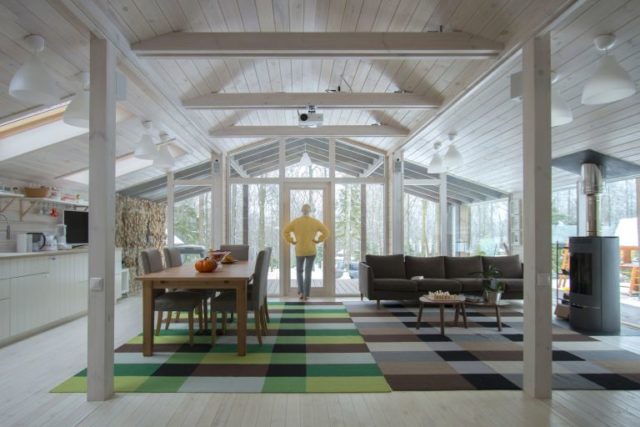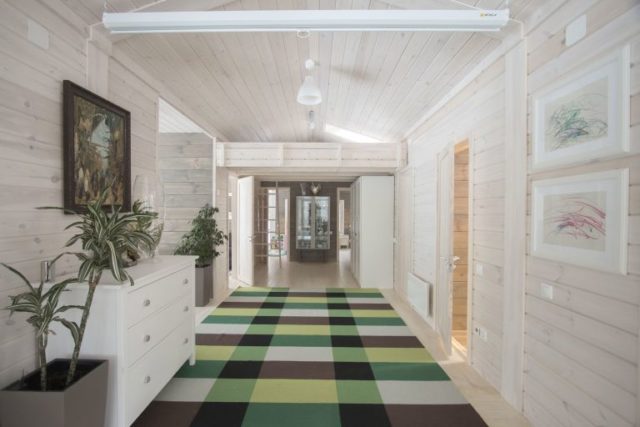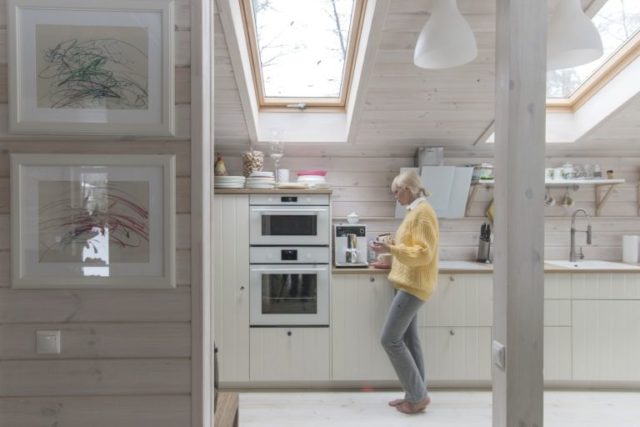 All modules were prefabricated at Dubldom production in Kazan and arrived at the site together with the interior trim, hidden utilities, furniture and electrical equipment inside. Installation work took about 10 days with minimal disruption to the site and the environment.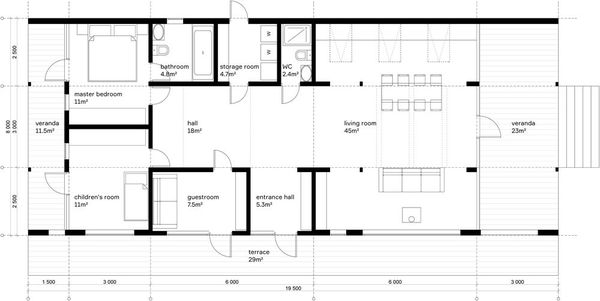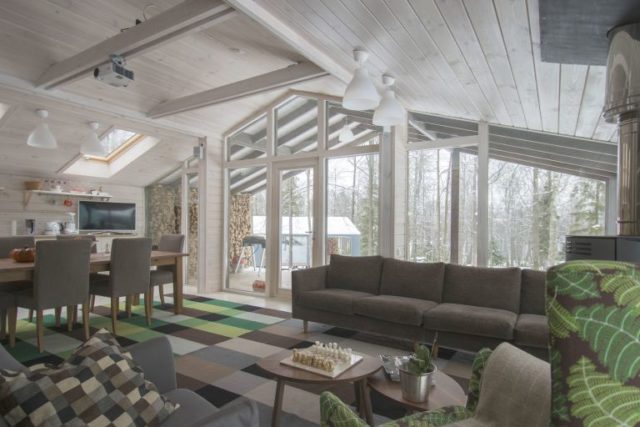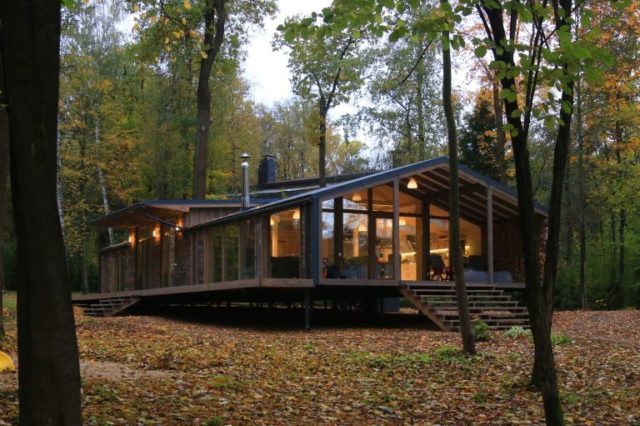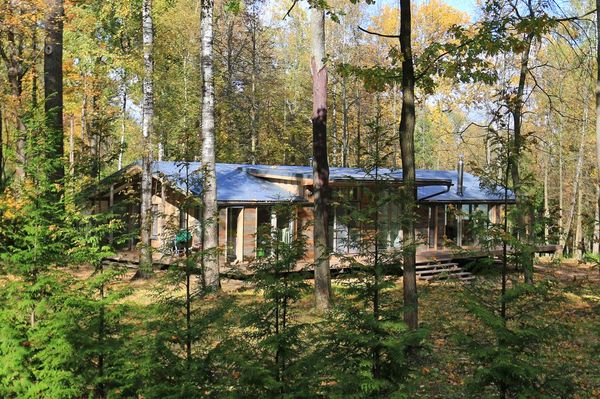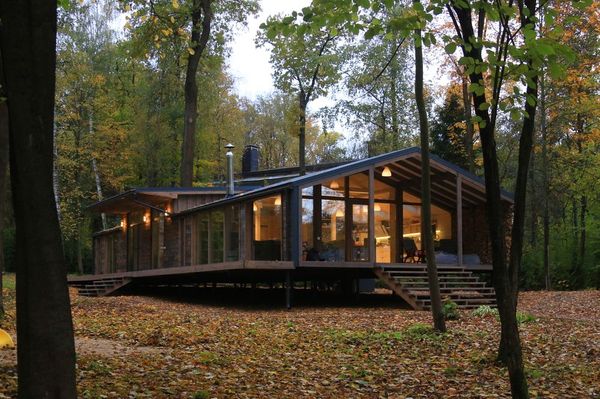 We plan to organize manufacturing in US, and be able to deliver our houses in Q3-Q4 2017. Price will be around 160$ per sq ft. If you are interested, please leave us your email address, city and state, model of DublDom. We'll keep you updated on our progress. e-mail: [email protected]
source: dubldom