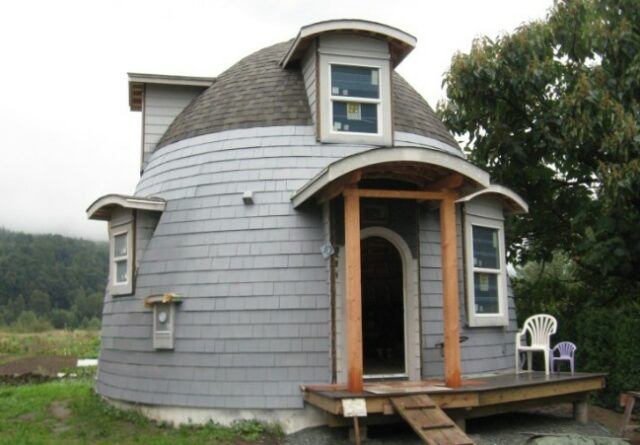 Since the tiny house community is so widespread nowadays, it is a real challenge to find inspiring designs and out-of-the-box ideas. Seems like everything that can be done in terms of tiny house design has been already made…or maybe not!
This cute tiny home stands out from the rest, thanks to its dome-like structure that will mesmerize the viewer. It is called the Lexa Dome House and is a 540 square foot construction, mostly made of wooden domes instead of the more common stick-built framing.
The look of the home resembles a beehive and transforms the way in which a tiny house can be organized as it leaves enough space for a 2nd and even a 3rd floor.
Lexa Homes is a leader on the market when it comes to the use of recycled building materials and their dome-like structures can even be used as barns, storage units, or workshop spaces. But of course, their main function is to be used as tiny homes and their rounded structure offers intriguing options when it comes to setting up your interior space.
The company's website features several layout ideas, so buyers can get a more complex picture, and most of them have an open space with a kitchen and living area, and two separate bedrooms. To learn more about Lexa Homes and their tiny dome houses, visit their website to see all their projects.