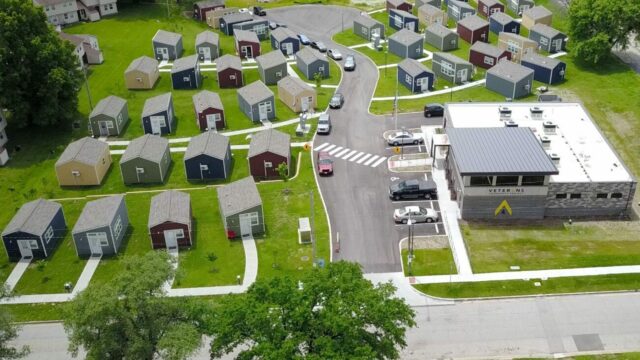 A few homeless people can now have a small, but cozy home in Kansas City where veterans who lost their homes have moved into tiny houses.
Recent research conducted by the Department of Housing and Human Development has brought a grim reality to the attention of Americans, namely that more than 37,000 veterans are homeless in the US. From these, around 22,000 are living in shelters that do not represent a forever home for them.
When trying to come up with a solution to this pressing problem, a nonprofit group called The Veterans Community Project (VCP) in Kansas City, decided to provide as many tiny homes to veterans as they can. The nonprofit was founded by Bryan Meyers a former US Marine corporal, who knows a lot about the problems veterans are facing once they return to their home country. After consulting with the homeless veterans from the streets of Kansas City, the VCP decided that it was time to take action and started building a village on tiny houses.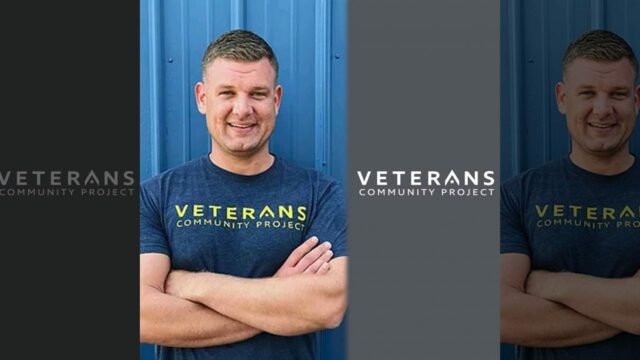 Marine veteran Bryan Meyer is the CEO and co-founder of Veterans Community Project. (VCP)
The project consists of 49 houses and was completed in 2019 and the village is also home to a community center where veterans can receive counseling and mentoring. There is an increasing need for more projects like this to solve the problem of homelessness for each social category, as numbers are still increasing as we speak.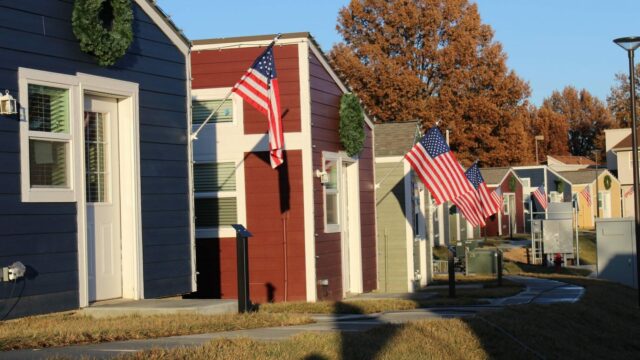 "We just took the mentality, and it's a very kind of military mentality, that we are going to figure this out. Then we just started putting one foot in front of the other."
— Bryan Meyer, CEO and co-founder of Veterans Community Project
"There's this huge sense of belonging because you have a population of people that all have a shared experience in terms of military service, and it gives them this instantaneous bond," he said. "You see them really develop and make friendships and hang out with each other."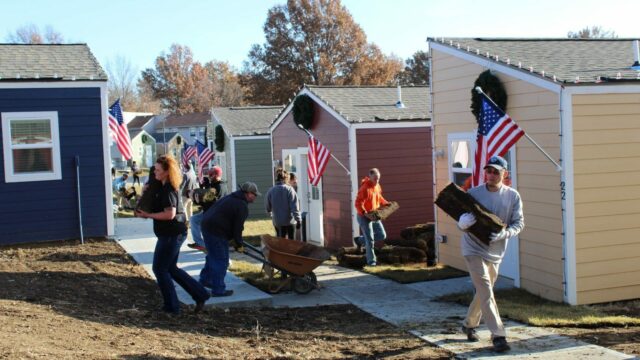 VCP is 100 percent funded by donations and relies heavily on local community partnerships and volunteers.