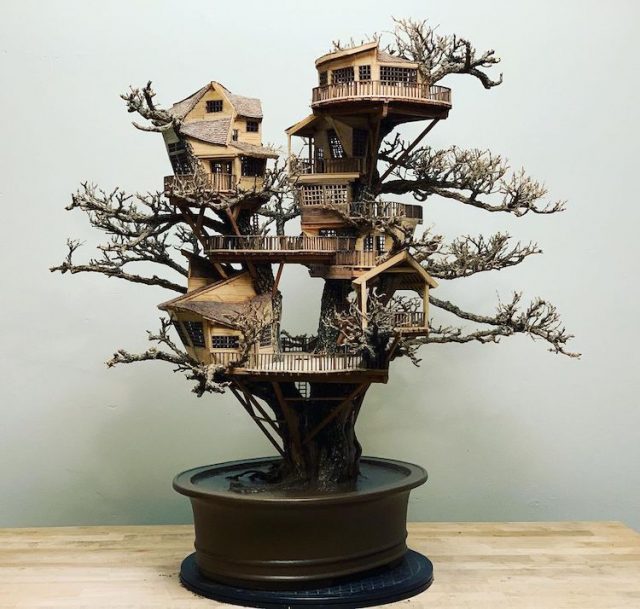 The art of bonsai requires a lot of care and patience, and for some people, it is more than a simple hobby. For the animator, Dave Creek making miniature art using bonsai trees was one of his passions. He is mostly known as the main character designer for Bob's Burgers and he sadly passed away in January 2021, following a skydiving accident.
Bonsai trees have a deeper meaning, as they are a part of the whole Japanese philosophy of calmness and harmony. The Bonsai trees originated in China, and their charm and fragility have kept people mesmerized for centuries until, in recent times, Western societies adopted the art of the Bonsai as a hobby. Caring for them can be tricky and it is not an activity that suits every personality, but they surely are little gems once taken care of and look after regularly.
Creek was truly passionate about the art of Bonsai and transforming them into a tiny treehouse, and his Instagram page is a living testament to this. Some of his works have taken him months and even years to complete, as he carefully crafted each tiny detail and piece of furniture.
The bonsais ended up being a part of the whole architecture of the miniature houses and twisted around their roofs and walls. To learn more about the art of Bonsai, check Creek's Instagram page and let it inspire you in your search for peace and serenity.