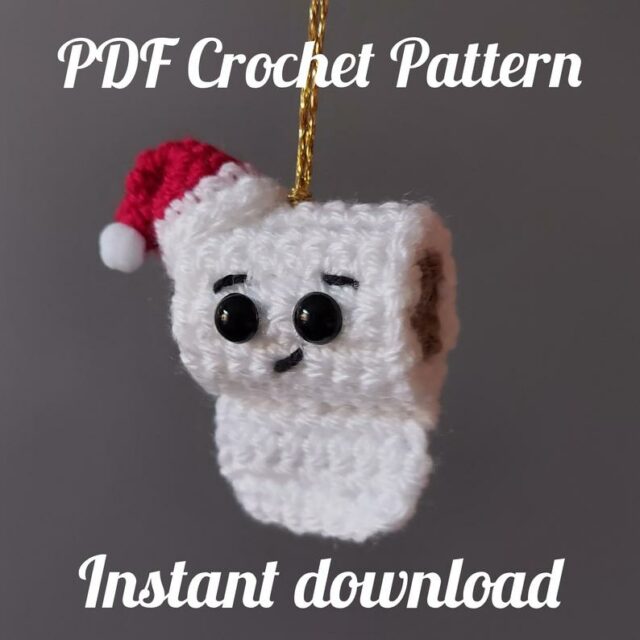 2020 so far has been anything but normal!
And a few months ago if you walked into a supermarket, there always seemed to be one isle that was empty……yep TOILET ROLLS!!
WHY! I just didn't understand! And I think this baffled me most!
So, this was the motivation behind this pattern!
Larry can proudly sit on in your Christmas tree and be a gentle reminder of literally one of the most strangest years yet!
What you'll need….
🎄3.5mm hook
🎄Needle
🎄Safety eyes 7-8mm/wiggly eyes
🎄Small amount of white dk yarn, red dk yarn, light brown dk yarn and black dk yarn.
🎄Small white pompom
🎄Thread for hanging tie
🎄Small amount of glue
🎄Dowel or something circular with a diameter of approximately 1cm
Pattern is written in US terminology.
Find it HERE…