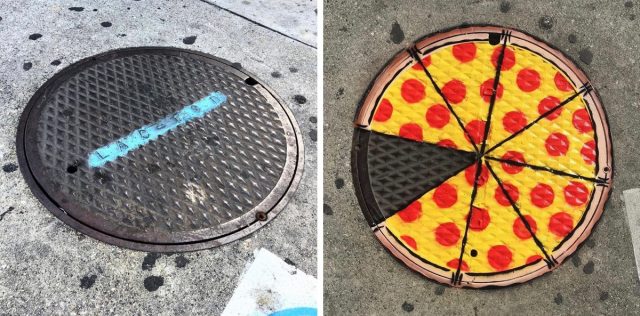 People pass by ordinary objects on the street daily without noticing them, that's why this street artist decided to transform them and give these objects the glory they deserve.
Tom Bob sees artistic potential in everything around him and can transform ordinary things into something amazing in an instant. Bob is a street artist who plays around with painting and humor, transforming the urban landscape in surprising ways. For instance, he paints out-of-context elements, such as pizzas on manhole covers, animals on pipes, and other characters on hoses hanging on walls.
Bob encourages citizens to look around their city, explore it and notice these funny elements and then interact with them. By taking his art in the street, he makes passers-by observe everyday objects in a new light and bring a smile to their faces.
To learn more about his latest work and the next spots where you can find them, follow Tom Bob on Instagram for more insights.