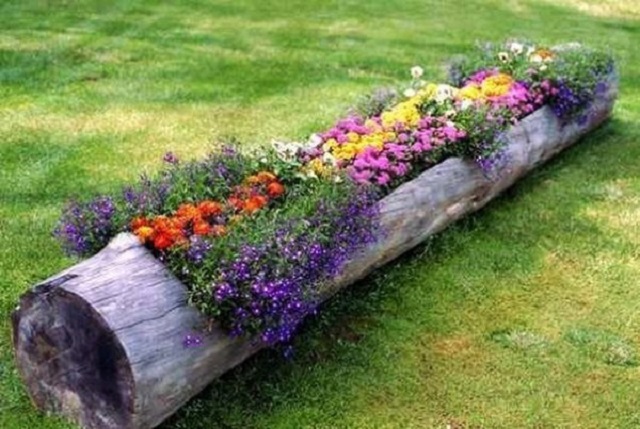 This is gorgeous!!! – LOG FLOWER PLANTER
Summer is just around the corner, which means that you can start planning your garden's new look for this season. If you want to keep things on a budget, a DIY project is always a good idea and luckily there are plenty of them out there. You can start with a homemade planter that will give your garden a fresh new vibe and a rustic feel.
The planter you are going to make will be placed inside a log, so you will need to find a log that can fit into a corner of your garden and start working on it.
The best log to make the planter is white pine as it has a softer structure it can be carved out more easily than other types of wood. The next step will be to buy or borrow a chainsaw, as you are going to cut lines both horizontally and diagonally into the wood.
The carving out part will be done with the help of a screwdriver and a hammer and once the middle of the log is hollow, you can start planting. Just use soil, sand, and fertilizer and the seeds of your choice to plant your favorite flowers.
The video tutorial will be very helpful in guiding you through each step, just make sure that you're careful and don't cut yourself.
Hollowed Log Planter