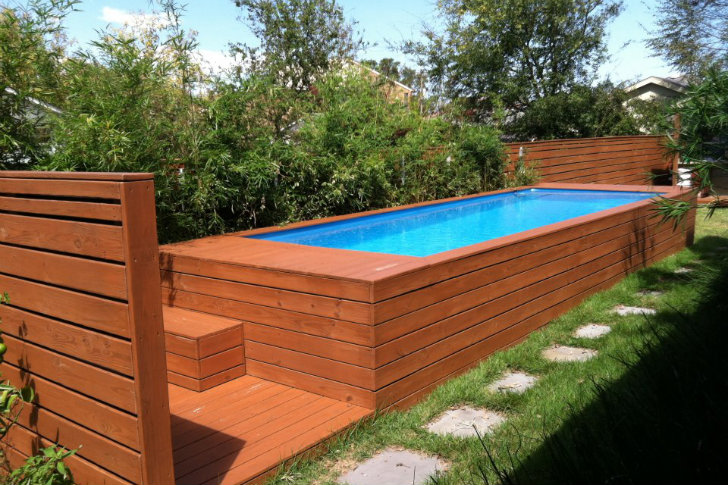 A beautiful house with a large swimming pool is something everyone dreams of once in a while. If the house is already checked from your list, all you need to do is take care of the swimming pool part. But what if a classical swimming pool is not an option for you for various reasons? Well, as you already know there is a DIY tutorial for almost anything out there and this also applies to swimming pools. You can create your own pool out of a dumpster container. Just take the case of this talented designer, called Stefan Beese from New Orleans, who converted a dumpster container into a large and awesome swimming pool.
The dumpster he used has a size of 40 yards and the total costs of the project were around $2,500. The pool is nicely finished both from the inside and the outside and can be moved, which makes it very practical. Take a look at the video from the link to learn more about this amazing project and get to know the talented Mr. Beese. More details in the link below…
The pump and plumbing for the pool are hidden behind a wood panel.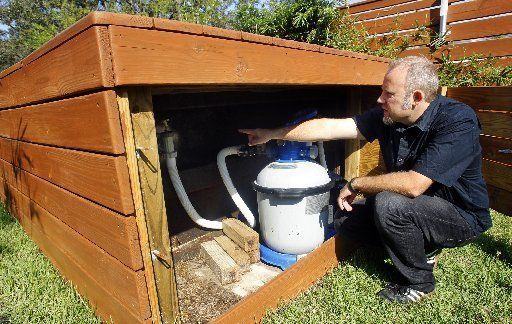 The wooden walls and decks were inspired by Japanese bath design.  The pool's wooden walls and decks are made of pressure-treated pine boards. The covering is modular and can be easily removed for transport.
More details here…