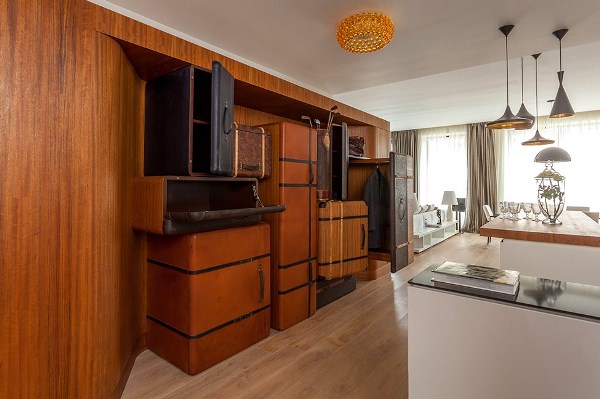 150 square feet of pure adventure: this is what the impressive Moscow based apartment exudes from every pore. With almost 2 years in the making, French architects from Goodnova-Godiniaux managed to deliver an outstanding piece of design that a traveler will truly feel close to.
Staring at you from the moment you walk in, the massive pile of suitcases allow for a unique way of storage and a constant reminder to go on the road again. This is ingeniously incased in a Mutene timber center-piece that reaches in almost all rooms. Don't worry though, the designers didn't depersonalized every room.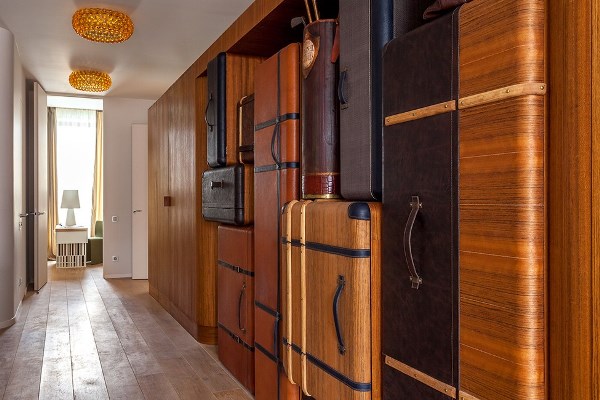 The variety of styles and decorations bring out the best in each of the rooms. For instance, the cement tiles floor in the kitchen suggest you're walking on a welcoming carpet, while the tartan mosaic in the bathroom let's you imagine you're in some tropical forest. The balloon painted wall is another reminder for the inhabitant's desire for travelling, and the bookshelf wall paper from the minimalistic office room kid of says there is no time for laying around – go explore! With an open and very spacious dressing, as well as modern furniture throughout the home, this apartment is everything a person who loves to embark on adventures and see the world, will definitely feel attached to. Skim the photos and try to get in the same mood. It's worth it!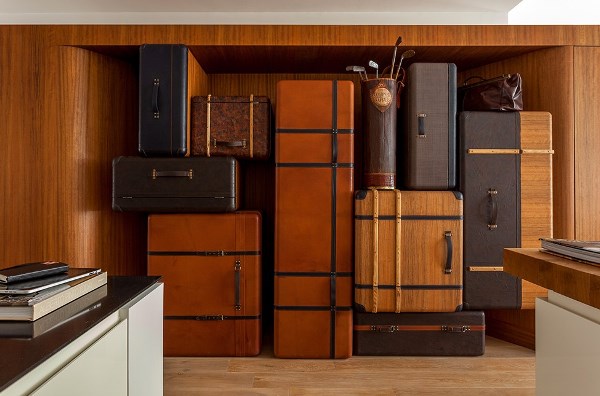 Architects: Goodnova-Godiniaux
Location: Moscow, Russia
Area: 150.0 sqm
Photographs: Karo Avan Dadaev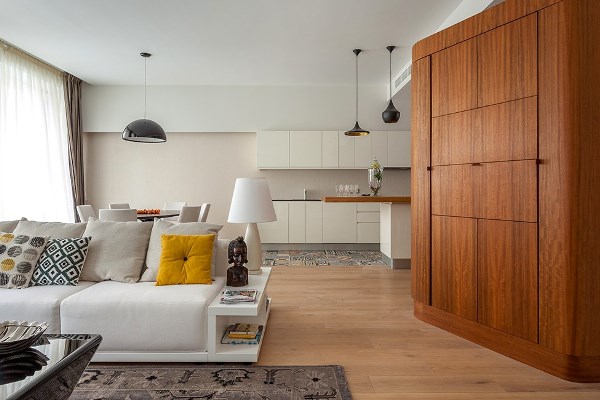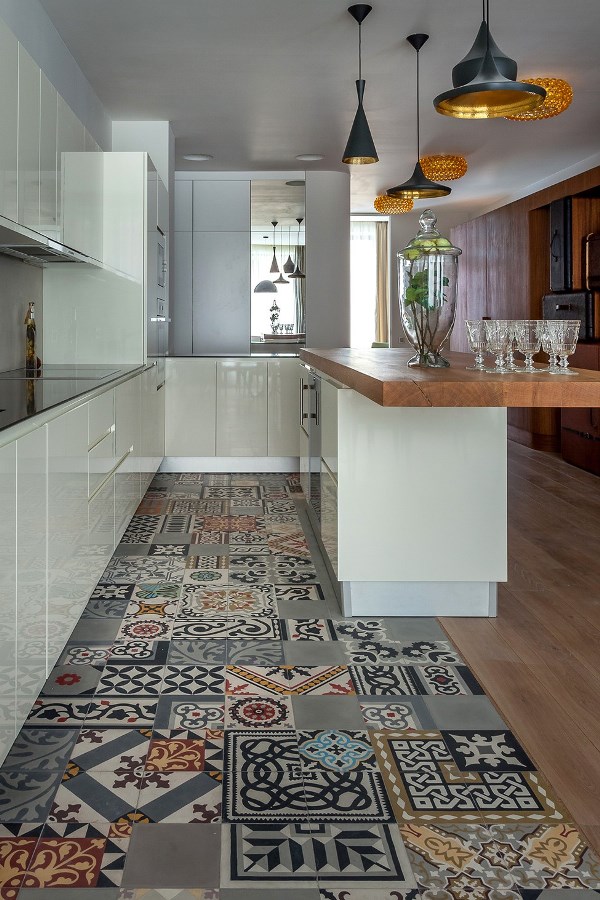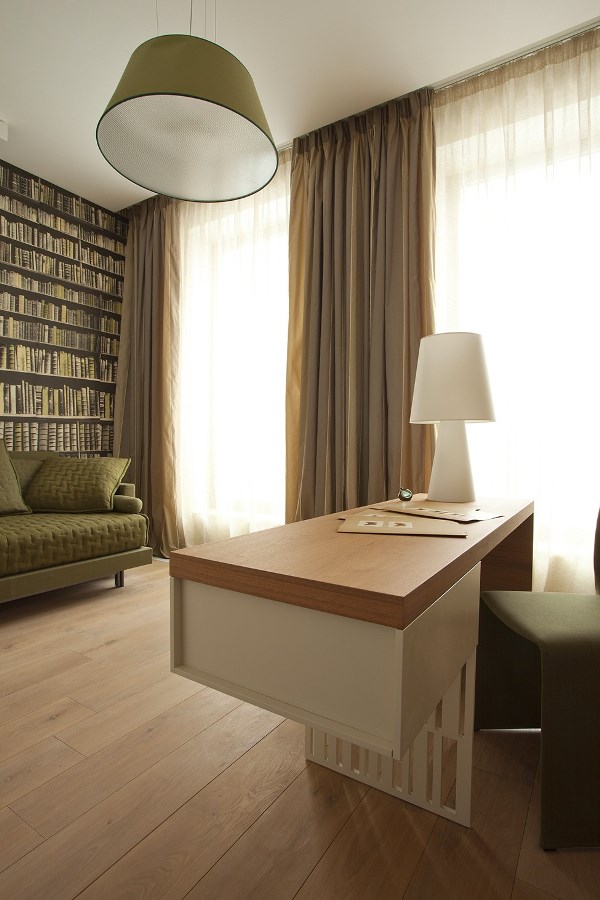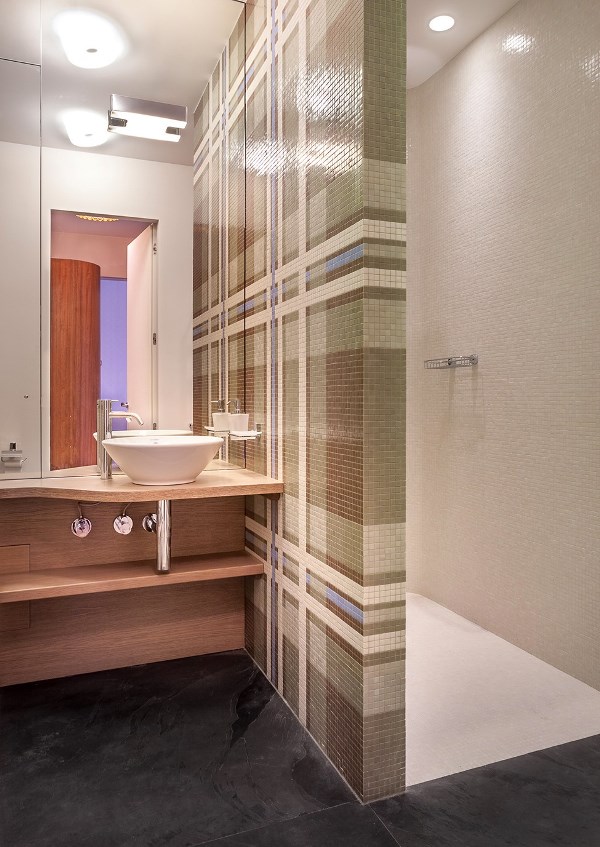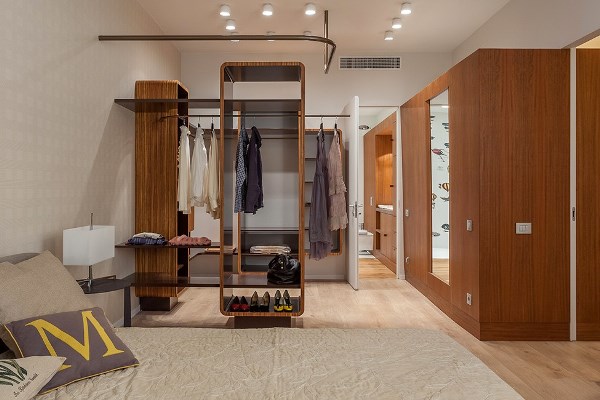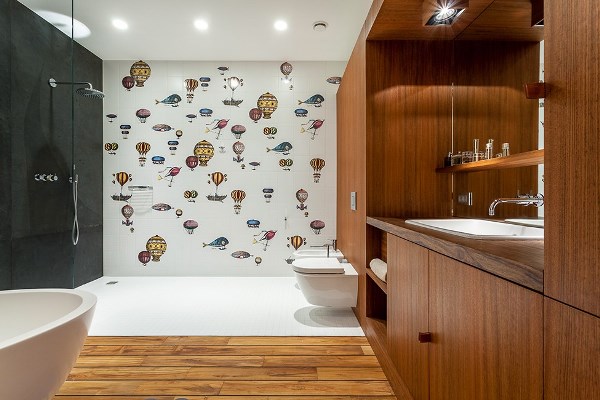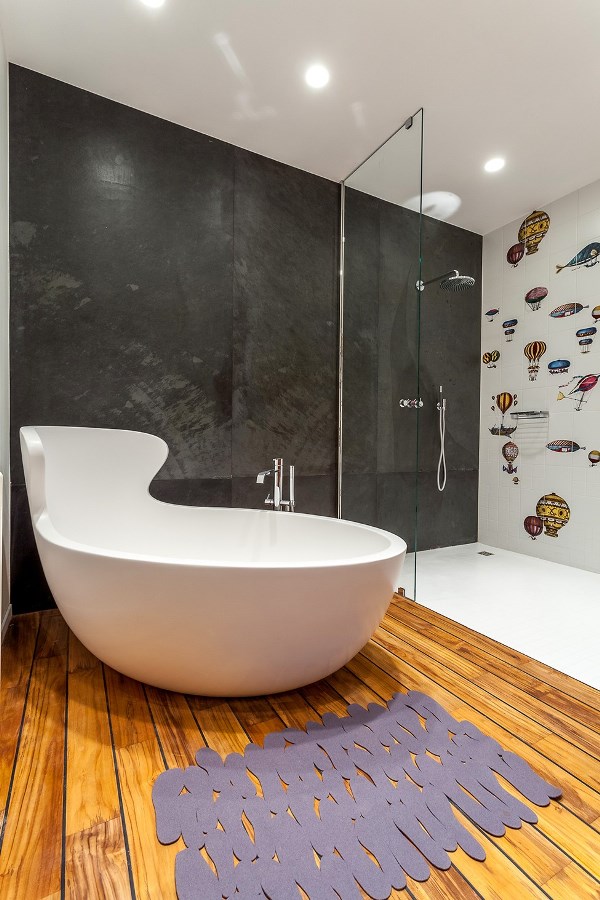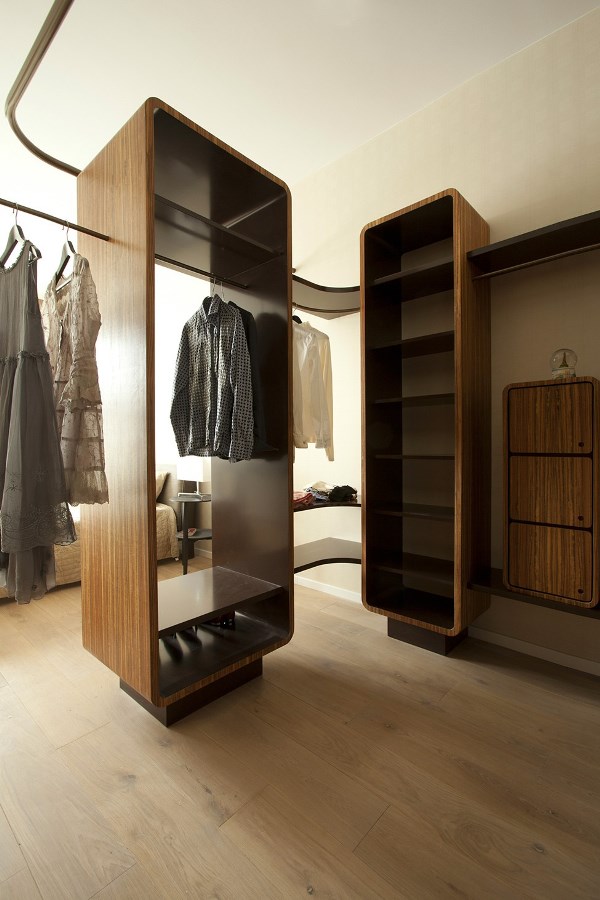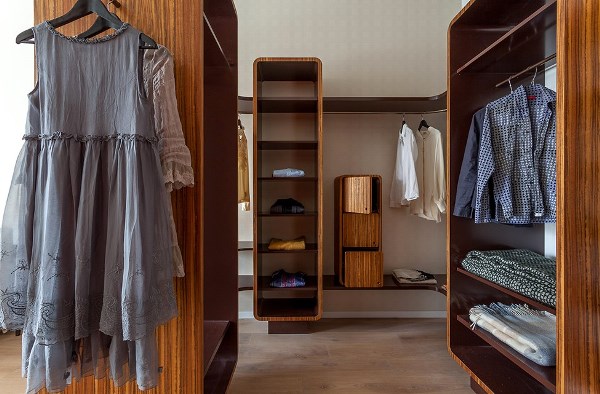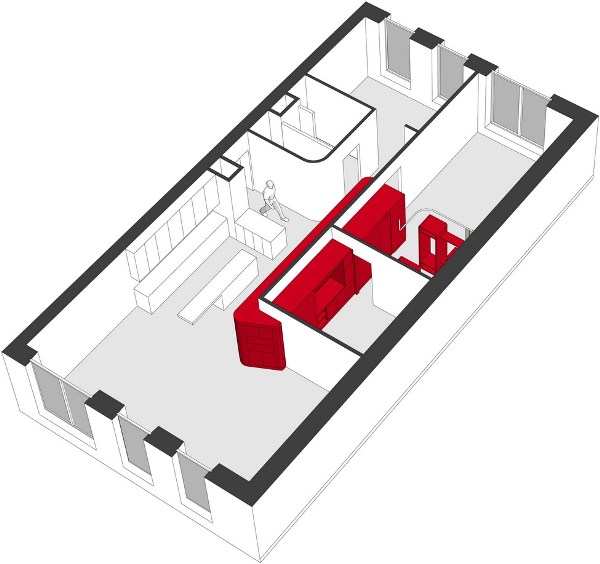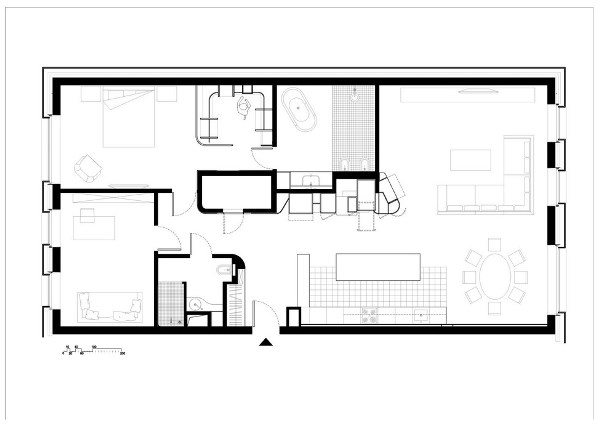 source: archdaily.com